Various Disciplines
At Forth Ports we want to encourage the early careers workforce through our various apprenticeship schemes.  Wherever possible, we seek to align new and existing employees to an appropriate Modern Apprenticeship.
These programmes provide employees with a blended learning approach involving on-the-job training and working towards vocational and professional qualifications, adding value by combining education with practical experience.
We have several apprenticeship programmes in place, some of which are bespoke to us and delivered across the Forth Ports Group.  These include:
Port Operations
Plant Operations
Warehousing
Engineering – electrical and mechanical
In addition to the above, there are great apprenticeship opportunities in many key departments across our infrastructure, for those interested in a career in areas such as:
Business Administration
Finance
Procurement
Health & Safety
Customer Service
Please see our Current Vacancies.
Key Contacts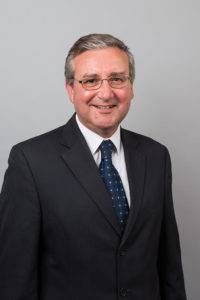 Simon Harper
Group Learning & Development Manager
Port of Tilbury London Limited
Leslie Ford House
Tilbury
Essex
RM18 7EH
Tel: +44 (0)1375 852401
Training.Coordinator@potll.com