Safety F1rst – 1 Team, 1 Goal
The Health and Safety of everyone at Forth Ports is our top priority; improving our performance is a key objective of the business.
Our vision is clear: we are all one team, with one goal – to make injury unacceptable in our business.
To succeed we must continue to involve everyone at Forth Ports.  This is to promote a culture of one team with our clearly defined goal.  Whilst this is a challenge, we are committed to achieving it and working together throughout our journey.
The one team, one goal culture we are aspiring to have at Forth Ports will take time.  The journey involves a significant change within our business and indeed the industry.  We are confident that the strategy we have set in place will steer us on a course to deliver.
We engage at all levels in our organisation.  Whether in the management and governance of the organisation itself or with the workforce on the quayside, we firmly believe it is important that everyone has meaningful conversations about safety at every opportunity.
Part of our approach is to be aware of and learn from others' work on safety, whether within our organisation, industry or beyond.  Being involved in industry groups (in particular the UK Major Ports Group, British Ports Association and Port Skills and Safety) is important to us and, with these groups, we openly share data and information.  We actively participate in drafting guidance for the wider industry and strive to improve the safety performance of the whole industry.
Each year we focus on particular themes, with quarterly plans detailing and tracking our actions to implement the strategy and ultimately our vision to make injury unacceptable in our business.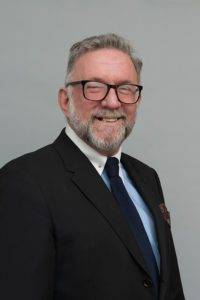 Steve Marchant
Group Health and Safety Employee Engagement Manager
Carron House
Central Dock
Road Grangemouth
FK3 8TY
+44 (0)1324 668400