Forth Ports Executive Team
Forth Ports is a resilient and dynamic company, focused on its core ports business.  Through our ports, we encourage investment into the Scottish and South East UK economies.  50% of Scotland's GDP goes through our ports and estuaries, where we support key industries such as renewables, oil and gas, and the food and drinks industry.  The Port of Tilbury is London's major port and the UK's greenest port.  It is the only UK port truly servicing both deep sea and short sea customers via the London Container Terminal.  With vast trading links and extensive warehousing storage and distribution complex, the Port of Tilbury works with some of the biggest brands in the world.
Forth Ports employs over 1,100 staff at its ports across the UK.  On a regular basis, we deal with both multi-national companies and local business – we truly cover the global and the local.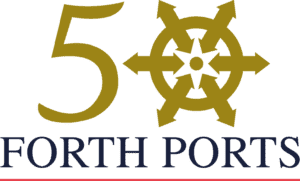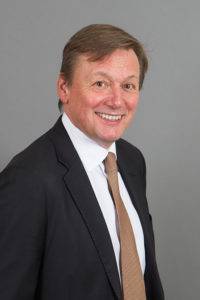 Charles Hammond OBE – Chief Executive Officer
Charles Hammond has been Chief Executive Officer of Forth Ports Limited since 2001 and actively involved in the Ports industry for over 30 years.
Charles holds and has held many different roles in addition to his roles at Forth Ports. He is Chairman of The United Kingdom Major Ports Group (a position he previously held from 2010 to 2014); he is currently a member of The Scottish Energy Advisory Board; and was a member of the Cabinet Secretary's 2020 Vision for Health & Social Care; he was Chairman of SpaceandPeople Group, the retail, promotional and brand experience specialist from 2014 to 2018 and he has previously been Chairman of Scottish Enterprise Edinburgh, the Economic Development Agency for the East of Scotland.
Forth Ports owns and operates several ports on the east coast of Scotland and also London's major port, the Port of Tilbury. It is the UK's third largest ports grouping providing integrated handling and distribution services and solutions to a wide variety of customers through its ports, handling a wide range of commodities.  Forth Ports is now in private ownership, owned by PSP Investments and a number of co-investors.
Charles was awarded an OBE in October 2020 for his services to the UK ports industry and business in Scotland.
He is also a Non-Executive Director of the Ports of Jersey who own and operate the airport and harbour in Jersey.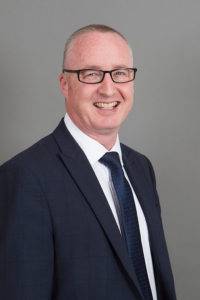 Stuart Wallace – Chief Operating Officer
Stuart Wallace is the Chief Operating Officer and on the Board of Forth Ports Limited.  Stuart's responsibility covers both the port and marine activities across the Group.  Stuart's day to day responsibilities include overseeing the commercial activities of the business and working with the ports and marine management teams to ensure that the port and marine activities are undertaken safely and efficiently.
Stuart has been with Forth Ports since 2002, joining in the first instance as Financial Controller for the Scottish Operation.  Stuart then went on to manage the day to day operations across Scotland prior to undertaking a 2 year secondment to the Port of Tilbury where he managed both the general port activity as well as London Container Terminal, returning to Scotland in January 2013.  Stuart was then appointed Divisional Director for the Scottish Operation overseeing the commercial activities of all eight Scottish ports and the marine management teams operating on the Forth and Tay estuaries.
Stuart is also a non executive director at Business Stream, one of the top three water retailers in the UK and a wholly owned subsidiary of Scottish Water.
Prior to joining Forth Ports, Stuart was a Business Financial Analyst with Motorola Semi-Conductors, Financial Manager with John McGavigan and Company Limited (Automotive printers and moulders) and prior to this completed his Chartered Accountancy qualification with KPMG in Glasgow.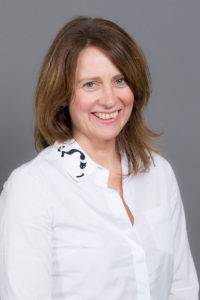 Carole Cran – Chief Financial Officer
Carole Cran is the Chief Financial Officer and a Director on the Board of Forth Ports Limited.  She joined the business in January 2018.  Carole has overall responsibility for leading the finance function and ensuring that the financial strategies are in place to support the growth and long term value of the business.
Prior to joining Forth Ports, Carole was Chief Financial Officer of Aggreko plc for 3 years, prior to which she was in a number of senior finance roles for the preceding 11 years.
Carole started her career in the audit division of KPMG where she gained her qualification as a chartered accountant.  Carole then spent 7 years in Australia working for KPMG and BAE Systems before returning to Edinburgh with BAE Systems.
Carole is also a non-executive Director, serving on the Board of Halma plc since January 2016.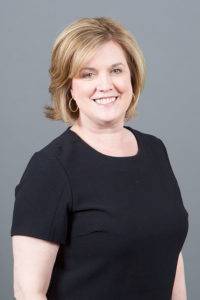 Pamela Smyth – General Counsel & Company Secretary
Pamela Smyth is the General Counsel and Company Secretary for Forth Ports Limited with responsibility for all legal matters affecting the group.  Pamela is also on the Board of Forth Ports.  Pamela's day to day responsibilities include managing the legal department and advising the Executive Directors, senior management and business divisions on commercial contracts, property documents, regulation, governance and corporate matters.  Pamela provides the legal input on all significant projects for the group.
Pamela has been with Forth Ports Limited since 2012.  Pamela is a qualified solicitor with significant experience in property and corporate transactions.  Prior to joining Forth Ports, Pamela was the Group Legal Director and Company Secretary for The Miller Group Limited with responsibility for all legal, regulatory and governance matters with an emphasis on the management of risk.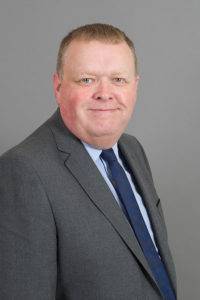 Peter Ward – Commercial Director for the Port of Tilbury
Peter Ward is the Commercial Director for the Port of Tilbury.  One of his responsibilities is the delivery of the port expansion known as Tilbury2, which is currently going through the planning process.  Peter is also responsible for the commercial activities within the business units that handle all grain related products, as well as a diverse range of bulk commodities from animal feed through to a number of waste and recycled products.  Within utilities, responsibilities include the port's internal network and wind turbines and the commercial on-sale of electricity.  Peter is responsible for major contracts at the port including Frontier Agriculture as well as a number of blue chip companies such as Warburton's, Associated British Foods, EMR and Suez.
Peter joined the port industry in 1983, working as an operative for one of the port's customers engaged in the handling of grain for export as part of the overall grain terminal operation. In 1986 he was promoted to team supervisor with day to day responsibility for the grain intake facility and offsite storage operations in West Thurrock.  Following a restructuring of the business in 1994, he moved to work at the in-dock flour mill operated by Allied Mills, with responsibility for the day to day operations of the mill's fleet of flour tankers and gained his certificate of competence in road haulage operations.
In 1996 Peter joined Forth Ports as Operations Superintendent in the port's new bulks handling business and in 2001 was appointed Asset Manager for the Grain and Bulks division.  During this period he studied with the Open University and graduated in 2005 with a master's degree in Business Administration in 2006.  He was appointed Senior Asset Manager with increased responsibility for all of the port's bulk operations, including the major tenants involved in bulk handling. Peter was made a Fellow of the Chartered Institute of Logistics and Transport in 2010 and was further promoted to Senior Asset Manager for Grain, Bulks and Utilities.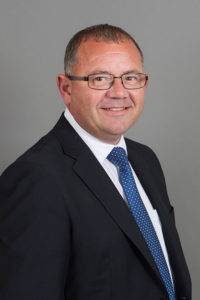 Paul Dale – Asset & Site Director for the Port of Tilbury
Paul Dale is the Asset and Site Director for the Port of Tilbury.  Paul's main responsibilities include the management of the site and the individual assets that report to him: Conventional, Cruise, London Container Terminal, London Paper Terminal and Enterprise Distribution Centre as well as the port's engineering and marine departments and its Crown Police Force.  He ensures effective operations and ensures that port and marine activities are carried out safely.
Paul started in the Marine Department at Lockside and has worked his way up across 27 years to managing the port. He has held a number of roles across the port, but most recently was promoted from Business Manager to Asset Manager and then Senior Asset Manager in the Conventional Department; he also became responsible for the two paper terminals at the port and then the London Container Terminal and the central services when he became a director.
Throughout his career, the Port of Tilbury has supported Paul's growth and he is now a Fellow of the Chartered Institute of Logistics and Trade, Director of The Logistics Training Academy and a Director of The Ortu Federation.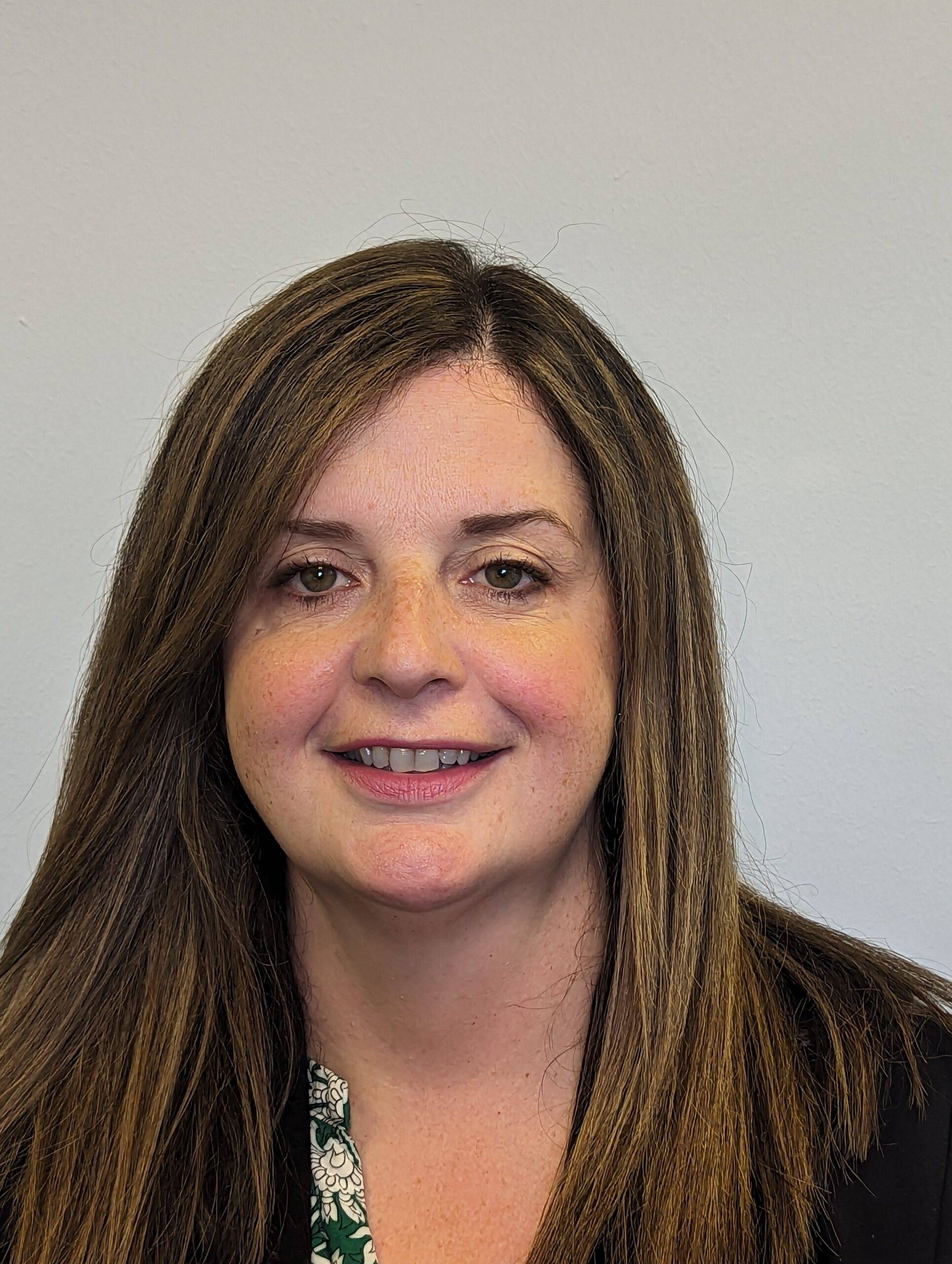 Michelle Primrose – Chief People Officer (CPO)
Michelle Primrose is Forth Ports' Chief People Officer (CPO). Michelle joined Forth Ports as Group HR Manager in 2021, and in her role as CPO she focuses on Forth Ports' people who are at the core of the success of the business. The CPO role plays a critical part in the long-term future of the business and Michelle is instrumental in developing talent and succession across the business to meet the current and future strategic plans and aspirations, including the company's drive to Net Zero.
Michelle is a highly experienced HR professional with previous roles with leading businesses including BAE Systems, Balfour Beatty, AECOM and Sainsbury's. Michelle is a chartered MCIPD with experience in the delivery of successful people-focused HR strategies and also of supporting a large workforce during a period of change and growth. Michelle is a member of the Executive Board of Forth Ports with responsibility for people across the Group's eight ports with a workforce of 1300.