Forth Ports Group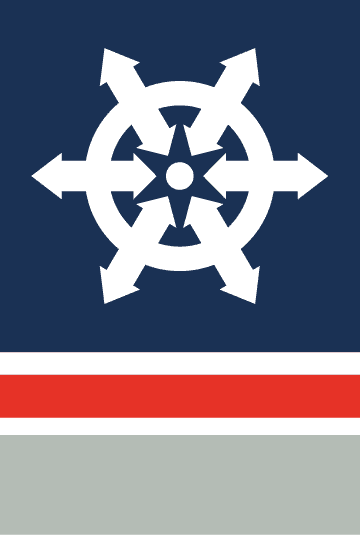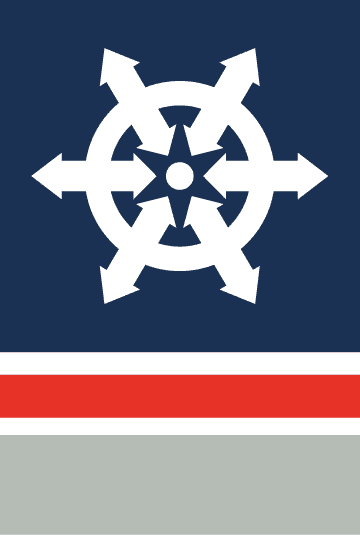 Forth Ports was established in 1967 as a Port Authority and through continued investment and acquisitions we have grown to be the 3rd largest port operator group in the UK.
After more than four decades of operation, in 2011, Forth Ports was acquired by Arcus Infrastructure Partners and later, in 2011, PSP Investments took a financial stake in Forth Ports Limited.  In October 2018, PSP bought all Arcus shareholdings in Forth Ports to become the primary shareholder ahead of bringing in a number of co-investors.
Investment has always been and remains a core strategy for Forth Ports. Our continuous commitment to investing for the future has positioned Forth Ports as a market leader in supporting major and specialist projects for customers across a vast array of industries, adding real value in the process.  Now with over 1,100 employees, Forth Ports Group has grown to be a major UK employer, key contributor to the national economy, and trusted partner to an ever-increasing number of industry leading customers.  Our ports assist in developing logistics flows across the UK and support many key industries.
Forth Ports at a glance:
41 million tonnes of cargo handled
8 ports across Scotland and England
Contributing

£950 million

economic value


3rd largest

UK port operator
Home to London's largest port
Home to Scotland's largest port
Investing over £1billion
1,100+ employees
Statutory harbour authority for the Forth and Tay
Port of Tilbury (London)
The Port of Tilbury, the UK's 3rd largest port, and London's closest port, was opened over 130 years ago. Today it handles 16 million tonnes of cargo per annum, approximately 36% of the entire volume that enters the River Thames each year.
As the largest port within the Forth Ports Group, the Port of Tilbury generates over 50% of all group turnover, employing approximately 700 employees while contributing £394 million to the UK economy.
In 2012 the Port of Tilbury launched a £1bn investment programme leading up to 2020.  This investment has seen developments including a 152-acre 'Tilbury2' port extension, and a 70-acre distribution park featuring the largest warehouse in Europe, at over 2 million square feet of storage space, now operated by Amazon UK.
Having doubled the size of its business in the past ten years, the Port of Tilbury is now projected to double cargo volume across the quay to 32 million tonnes per annum and triple direct port-related employment from approximately 4,000 to over 12,000, in the next 10-15 years.  This growth is being delivered by both the port and its customers through the development of Tilbury.
Forth Ports Scotland
The largest port group in Scotland, operating 7 strategically located ports, Forth Ports Scotland provides fast and efficient access to major industry hubs and 70% of the Scottish population.
Forth Ports Grangemouth is the largest port within the Scottish group, home to Scotland's largest container terminal, as well as crucial oil and gas terminals.
Forth Ports Leith is Scotland's capital port, situated just 3 miles from the centre of Edinburgh. It is the largest enclosed deep-water port in Scotland capable of handling vessels up to 50,000 DWT and is an important mobilisation and demobilisation facility for the offshore industry.
Forth Ports Dundee is a significant economic driver for the city and through investment has positioned itself as a market leader within emerging markets such as offshore renewables and decommissioning of oil & gas industry platforms.
Forth Ports Rosyth is Scotland's best connected port. With unrivalled logistics links and excellent marine capability, Rosyth is the port of choice for a wide range of customers and is Scotland's premier agricultural hub.
Forth Ports Burntisland, Kirkcaldy and Methil make up our Fife satellite ports.  Each offering their unique strengths, all of our Fife ports can deliver port centric solutions for a range of sectors
Following strategic investment in each port, driven by customer and industry needs, Forth Ports Scotland has grown to employ and support over 10,000 direct, indirect and induced jobs within the economy, and directly generates over £550million of economic value.
Across the Group In addition to customary port handling activity our ports welcome cruise passengers from all over the world. Capital Cruising is the only port provider who can offer the closest connections to the Capital cities of England and Scotland. We are proud of our growing cruise business which is attracting an increasing number of cruise ship calls year on year. The Capital Cruising brand is recognised as an important gateway for tourism to the UK, with services supporting 560 employees and contributing £15.5 million GVA.
Collectively our investments and strategic port locations mean we can provide a diverse range of solutions, and while our ports are spread both north and south of the border, we achieve what other port operators continue to strive for; to work as one team with one goal, collaborating and sharing our skills, experience and knowledge, to deliver solutions of unrivalled value for our customers.
For every project, we provide consistent, safe, and flexible solutions, to suit our customers' unique needs. Our experienced teams work in partnership with our customers to deliver a service which supports their businesses to achieve their goals and objectives.