Oil & Gas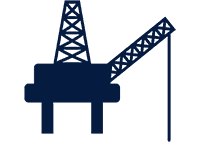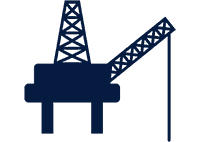 Forth Ports Scotland offers strong offshore connections with all ports being in close proximity to major oil and gas fields and offshore renewables fields. The ports are currently used by major vessel operators, specialist logistics companies, and pipe manufacturers who enjoy the benefit of the offshore access and strong road connections. Services and facilities at three of our key ports include:
Forth Ports Dundee's facilities are ideal for the construction of subsea and topside structures including concrete mattresses, inspection, maintenance and repair and upgrading of seismic, platform supply, diving support, extended well test, pipe laying, drilling vessels and floating production, storage and offloading (FPSO's).
With deep-water berths, with heavy-lift capability and a dedicated quayside crane, and extensive landside project areas the port regularly accommodates significant fabrication and refit projects destined for North Sea and Norwegian Sector operations.
The port has extensive experience supporting all types of support vessels who utilise the port as a key mobilisation / demobilisation facility; taking advantage of its proximity to national and international airports / trunk routes.
The port provides inspection, repair, and maintenance of jackup rigs and support vessels for the North Sea oil and gas industry. Two jackup rigs can be accommodated simultaneously at Prince Charles Wharf, with additional space alongside berths to the west of the port at Eastern Wharf. In addition to this, there are anchorages in the river and estuary for a further three jackup rigs.
Forth Ports Rosyth is an important fabrication base for the energy sector. Amongst others, the port hosts Oceaneering, a global business which supplies high-value umbilical cables to the offshore industry. The facility at Rosyth recently carried out the largest spooling operation in the world onto the 7000-tonne carousel on the Maersk Connector. This firm's presence means that Rosyth is an important calling point for subsea vessels.
The port's quayside load-bearing capacity recently underwent significant expansion to accommodate work for the new Queensferry Crossing. This has equipped Rosyth with heavy-lift capabilities and high-quality laydown areas that are ideal for mobilisation, demobilisation, and project work for the North Sea Energy Sectors. There are also plans for a new crane PAD being to be created.
Forth Ports Leith has a well-deserved reputation for its reliable service and high-quality facilities for offshore developments and is ideally located for all North Sea Oil and Gas activities. Easy access to open quay storage and a maintained water level makes it a key subsea mobilisation port for many companies. Top international marine contractors in the oil and gas industry regularly choose Leith for a wide variety of projects, owing to the large areas of ground and water available for specialised mobilisation and demobilisation work.
ShawCor has a large manufacturing site within the port estate, where internal and external anti-corrosion and concrete weight coating are conducted for pipes up to 48" in diameter. Forth Ports Leith provides the specialist cargo handling for the import of raw materials and export of finished pipes for this manufacturing process.