Forth Ports Key Investments
Investing in our business is a core strategy and we have continued to invest significant funds in our infrastructure to provide sustainable solutions for our customers.  Our proactive approach to investing for the future has generated state of the art facilities and infrastructure for our customers of today and customers of tomorrow.
Our people are key to our success and as such we are delivering an ongoing strategic key investment focusing on our people to equip them with the skills, qualifications and promote personal development for all employees.  Our established award winning Logistics Academy located at the Port of Tilbury has recently been joined by the Skills and Business Centre in Scotland, to ensure that the right skills are in place to support the future growth of the business and sustainability of the ports, as well as providing opportunities and flexibility for employees to broaden their skills and enhance their careers and job satisfaction.
Some of our major investments are highlighted below: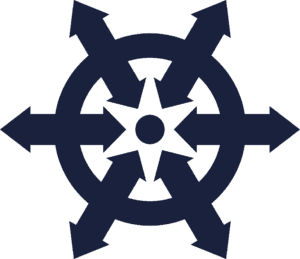 Port of Tilbury (London):
Tilbury2 is central to the Port of Tilbury's £1bn investment programme for 2012-20.  This investment is in addition to the existing London Distribution Park: the 70-acre site north of the port that is home to Amazon, Travis Perkins, and dedicated haulage parking.
Continued investment has seen Tilbury double the size of its business in the past 10 years and the port is projected to double cargo volume handled across the quay from 16 million to 32 million tonnes annually and triple direct employment to 12,000 jobs in the next 10-15 years.
Expansion is needed to cope with the rising demand for materials and aggregates for the UK building sector, import and export of cars, and increased ferry traffic carrying consumer goods, perishables (food and drink), and steel between Europe and the UK.
It is envisaged that Tilbury2 will be operational in Q2 2020 and will act as a satellite of the main port, comprising:
a roll-on/roll-off ferry terminal for importing and exporting containers and trailers
a facility for importing, processing, manufacturing and distributing construction materials
a storage area for a variety of goods, including exported and imported cars
a new national rail and road connection into the site.
Go to the Port of Tilbury page.
Forth Ports Grangemouth:
Forth Ports Grangemouth is proud to be Scotland's largest port and the first port to handle containers in the UK.  The port prides itself in seeking to continually improve by investing in solutions that are driven by listening to our customers' needs.
The global world of shipping is constantly changing, and so too are our customers' focuses.  As the main port for Scotland we need to be agile and dependable to support these changes.  That is why Forth Ports Grangemouth has seen significant investment in infrastructure, equipment and integrated IT solutions.  An example of such is the circa €5 million for an additional gantry crane that will assist with unloading container ships in a timely manner and can be used as a fixed asset to handle general cargo such as steel plates.
Focus has been put on the customers experience whilst in port and by introducing a Vehicle Booking System we have assisted in minimising queuing times, helped to improve visibility of time in port and helped to bring other benefits to the haulage community and cargo owners.  Other investments include:
Integrated VGM/Solas approved equipment on all straddle carriers
Continued upgrades to surfacing in the container terminal to increase capacity
New integrated terminal software
Additional warehousing

Forth Ports Dundee:
Forth Ports Dundee has invested over £10 million to ensure that Scotland has the capacity and capability to handle the many upcoming North Sea oil & gas decommissioning and offshore wind projects.  This investment will position Forth Ports Dundee at the forefront of these sectors.
The investment was driven by industry demand and the clear need for a port in Scotland that is capable of offering solutions to the offshore wind and oil & gas decommissioning industry.
The new quayside will deliver an industry-leading heavy lift capability over its entire 200m length, with an ultra-heavy lift pad at one end.  This, coupled with a deep-water berth and significant land area of around 60 acres, will facilitate the handling of the largest cargoes; something identified as a key need by these emerging North Sea sectors.
The strengthened quayside will be equipped to handle marine projects such as offshore anchor and chain servicing, which require a strong quayside, as well as offshore wind turbine assembly, deployment, operation, and maintenance.  Forth Ports Dundee is ideally located to handle these activities, in close proximity to the proposed offshore wind farm developments in both the Forth and Tay estuaries.
Further Investments include: