Dundee welcomes first cruise call since safe restart of Scottish cruise
Wednesday 28th July 2021
Dundee welcomes first cruise call since safe restart of Scottish cruise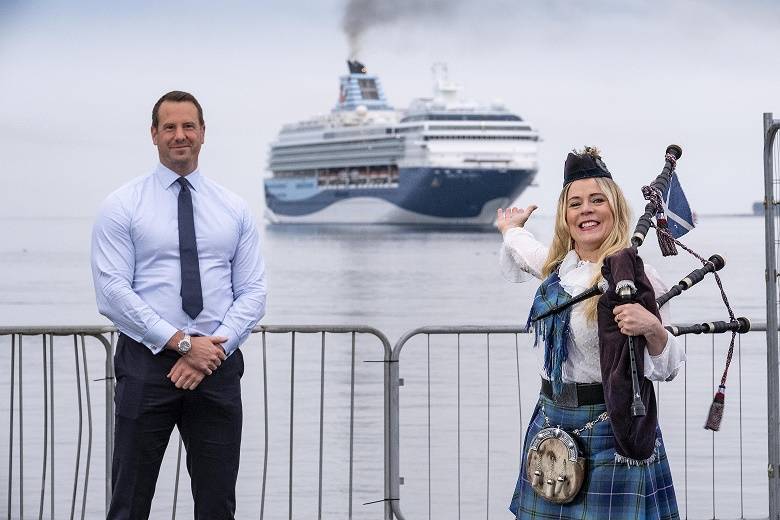 The Port of Dundee has today (Wednesday, 28 July) welcomed its first domestic cruise call – the Marella Explorer 2 – in over 18 months following confirmation that domestic cruising to Scottish ports can safely restart and Scotland is now open for cruise business.
The inaugural arrival of the Marella Explorer 2 is the start of the Scottish cruise season for Forth Ports' cruise business Capital Cruising which welcomes cruise ships into their Scottish ports of Leith, Rosyth and Dundee and anchorages at Newhaven and South Queensferry.
The cruise industry and Capital Cruising have worked in collaboration with the Scottish and UK Governments over the past few months to develop and strengthen health and safety measures which go above and beyond any other travel sector. These measures will ensure that not only passengers, crew and the port teams are operating in a safe manner, but that the local communities the cruise lines are visiting, have the confidence that strict health procedures are in place.
Marella Explorer 2, part of the TUI cruise business, is sailing from Newcastle on her domestic 'British Treasures' cruise trip calling into Dundee on 28 July as part of a 6-night cruise around the UK. The 800 passengers on board spent the day in Dundee or on carefully planned excursions before departing for their next port of call.
Rob Mason, Head of Cruise for Capital Capital Cruising said: ''After an extremely challenging 18 months for us all, we are extremely pleased to welcome the Marella Explorer 2 into Dundee. The health and well-being of the ship's passengers, crew, our own port staff and the Dundee community being visited is our top priority.
This first call into Dundee is a clear sign that there is a demand for UK cruise holidays and we look forward to welcoming more calls into our ports throughout the season as the industry safely restarts and begins a gradual recovery."
28 July 2021                                      – ends –