Ellerman's Poland to UK Express service launches in Tilbury
Tuesday 6th June 2023
Ellerman's Poland to UK Express service launches in Tilbury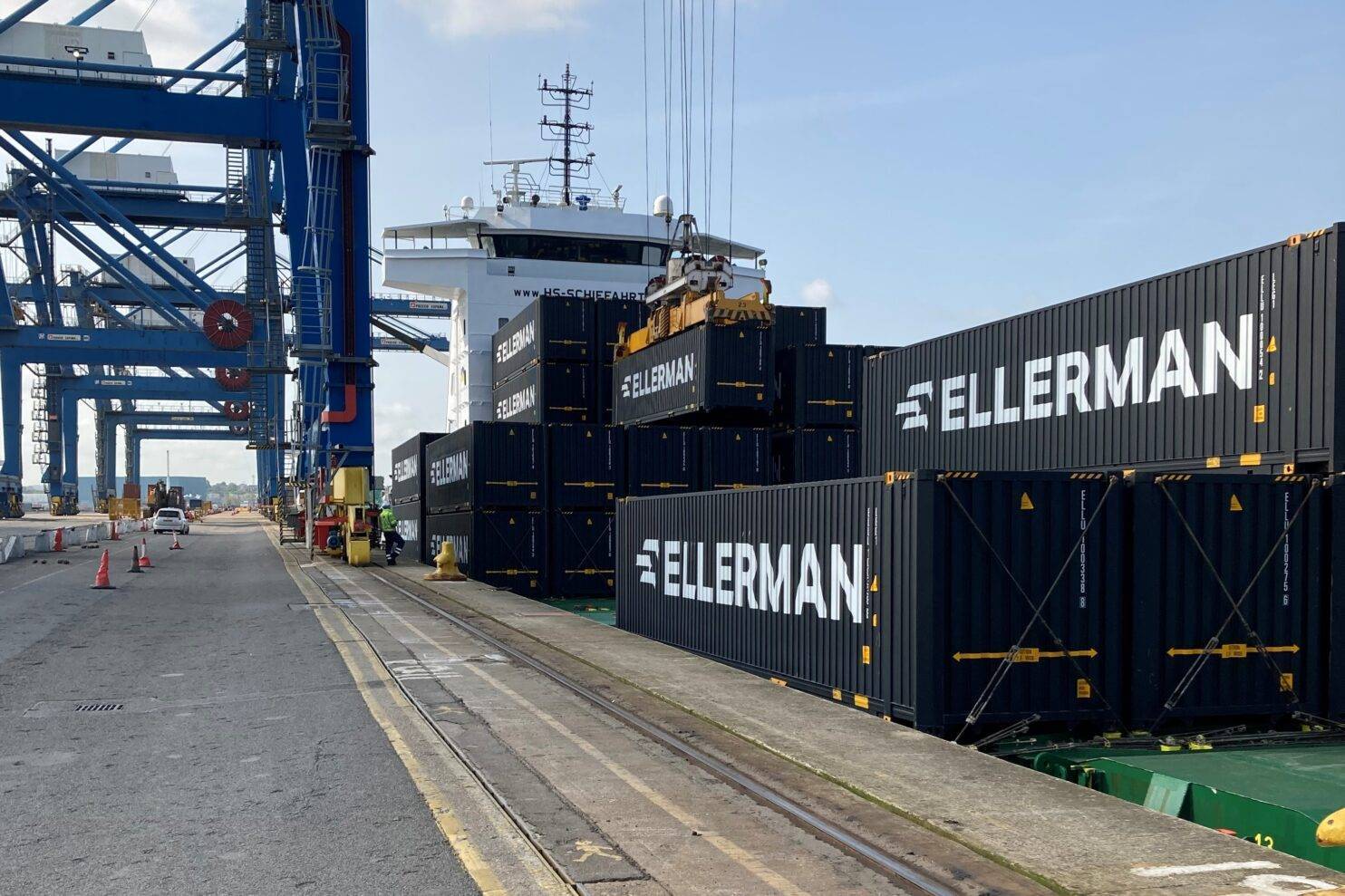 Ellerman City Liners has launched a new weekly shipping service that connects The Port of Tilbury with Poland. The new 'Poland to UK Express service', calls into the London Container Terminal and offers a port rotation of Gdynia (Poland), Teesport (UK), Tilbury (UK), and back to Gdynia (Poland), providing a fast and reliable transit time for shippers. The launch of the new service is part of Ellerman's ongoing expansion of its port connections having already linked three services with Tilbury in the last 16 months.
Ellerman City Liner chose Tilbury as their first UK connection point and have added the Thames based terminal to the rotations of all of their services.
An Iberia North Europe Express (iNEX) service connected with Tilbury in 2022 which links the ports of Cadiz, Setubal, Aveiro, Teesport, Tilbury and Rotterdam. This service adds to the already strong trade links between Tilbury and the Iberian Peninsula. In addition, Ellerman launched an express shipping service connecting Europe with the United States at the end of 2022. The USX service connects Tilbury directly with New York (NY), Wilmington (NC) and Jacksonville (FLA) before returning to the UK via Bilbao (Spain), Antwerp (Belgium), and Rotterdam (Netherlands). Fast transit times underpin the service and it is the only direct service operating to and from Jacksonville.
Shippers utilising The Port of Tilbury can now enjoy direct access to the US Market alongside increased frequency to Poland, Portugal and Spain through Ellerman City Liners' growing network.
Ross McKissock, Director of Unitised at The Port of Tilbury said: "Ellerman City Liners' expanding network is bringing increased frequency and connectivity options for shippers utilizing The Port of Tilbury. With more connections coming online each month Tilbury continues to show its strength as a vital gateway for trade between North Europe, the Iberian Peninsula and the USA."
"We are delighted to launch our new express shipping service connecting Poland with the UK," said Peter Andrews of Ellerman City Liners. "Our new service will provide a seamless end-to-end solution that is tailored to our customer's needs. Through transhipment in the UK, we will offer one of the best transit times to US East Coast out of Poland."
6 June 2023                                     – ends –