First concrete pour of new T2 ro-ro terminal takes place
Monday 24th June 2019
First concrete pour of new T2 ro-ro terminal takes place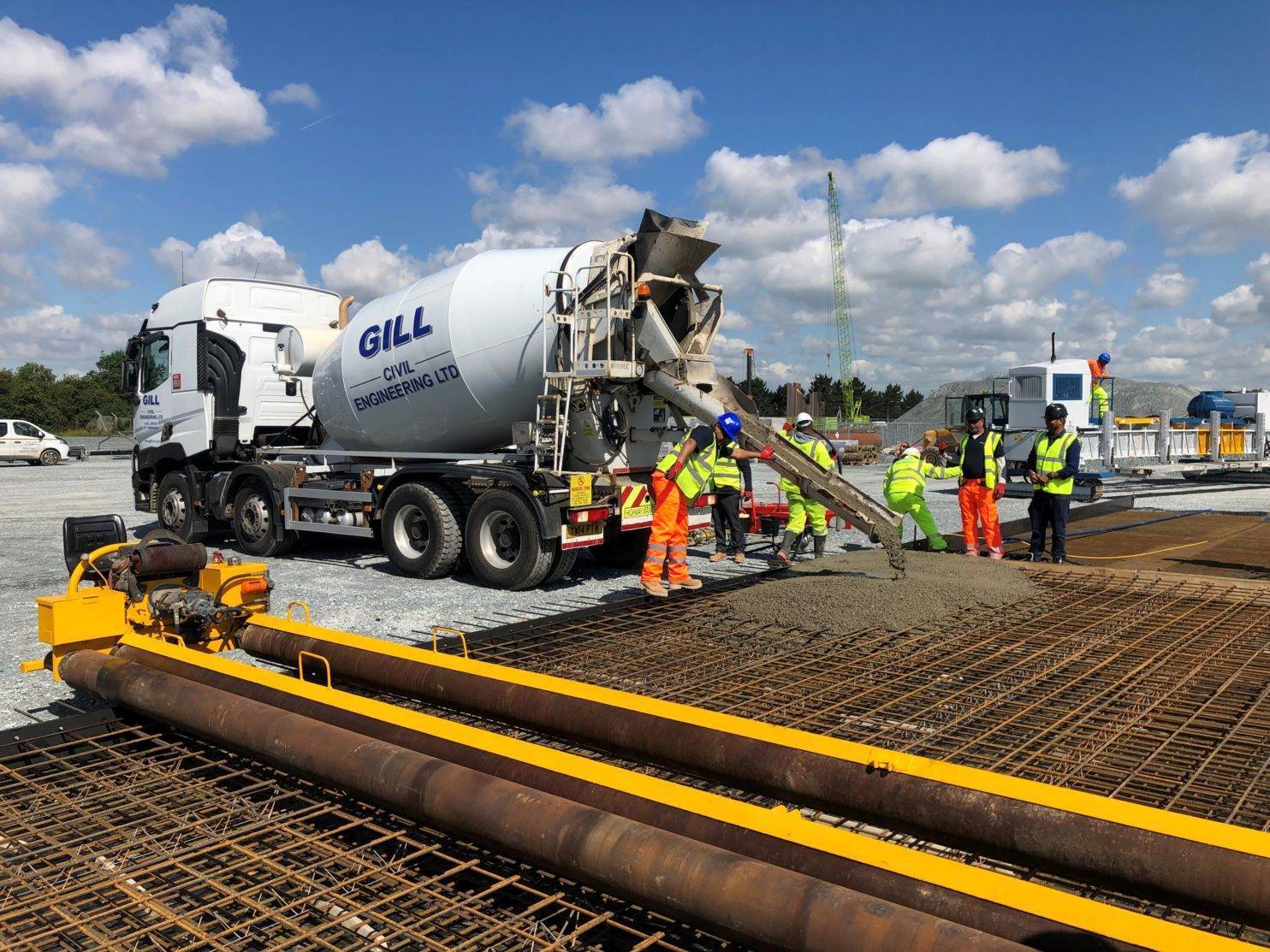 The concrete pour of the first slab of the Tilbury2 roll on /roll off terminal took place this week by main contractor GRAHAM civils and Gill Civil Engineering supporting with the concrete project.
When operational in Spring 2020, Tilbury2 will be the UK's largest unaccompanied freight ferry port, the country's biggest construction processing hub and the creation of a new significantly larger rail head which can accommodate the longest freight trains of 775m.
Tilbury2 will act as a satellite of the main port and will comprise a:
• roll on/roll off ferry terminal for importing and exporting containers and trailers
• facility for importing, processing, manufacturing and distributing construction materials
• storage area for a variety of goods, including exported and imported cars
• new national strategic rail and road connection into the site.
For more information about Tilbury2 go to www.tilbury2.co.uk