Generous Port of Tilbury employees donate 122 Christmas presents to Changing Pathways charity
Thursday 22nd December 2022
Generous Port of Tilbury employees donate 122 Christmas presents to Changing Pathways charity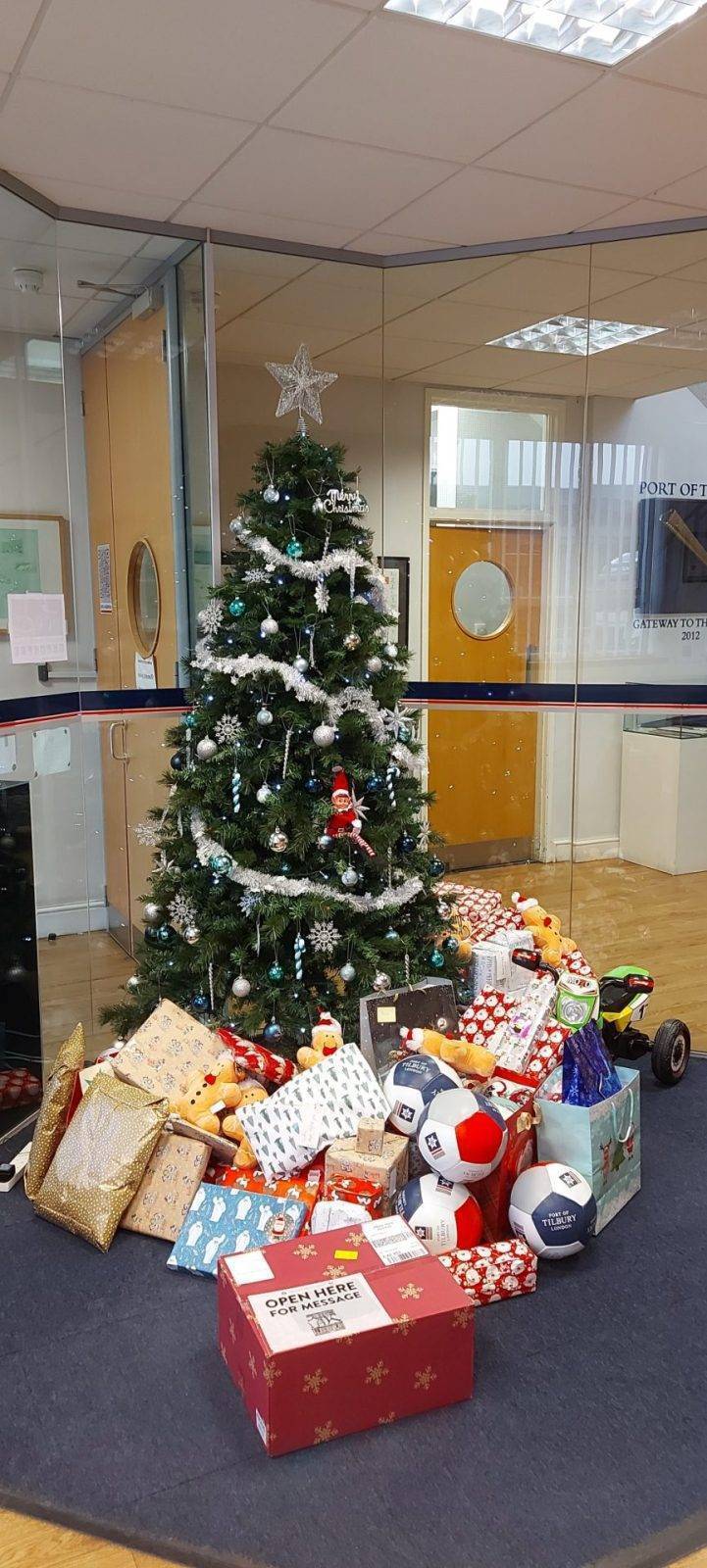 Generous employees at the Port of Tilbury have made a record donation of 122 gifts to Changing Pathways, just in time for Christmas. The business has been supporting the local charity for 10 years with people from across the port providing gifts for women and children to open at Christmas.
Changing Pathways are a domestic abuse charity who work across the areas of Basildon, Brentwood, Castle Point, Rochford, Thurrock, Harlow and Epping Forest.  Changing Pathways provide free and confidential services to support people and their families who are currently experiencing or have previously experienced domestic abuse. They now have refuge accommodation for up to 46 women and their children and also 16 self-contained flats for women and children who are ready to move on from the refuge, or who have older male children.
Paul Dale, Asset and Site Director at the Port of Tilbury said: "The team at the port have again shown the strength of their generosity to Changing Pathways and I want to thank everyone who donated. This is a tough time for a lot of people and we hope that the gifts will bring some festive cheer this Christmas."
Image: the presents under the tree at the Port of Tilbury's port office before they were delivered to Changing Pathways.
22 December 2022                                         -Ends-