Local school pupil names Tilbury's new harbour crane 'Giraffe'
Tuesday 14th February 2023
Local school pupil names Tilbury's new harbour crane 'Giraffe'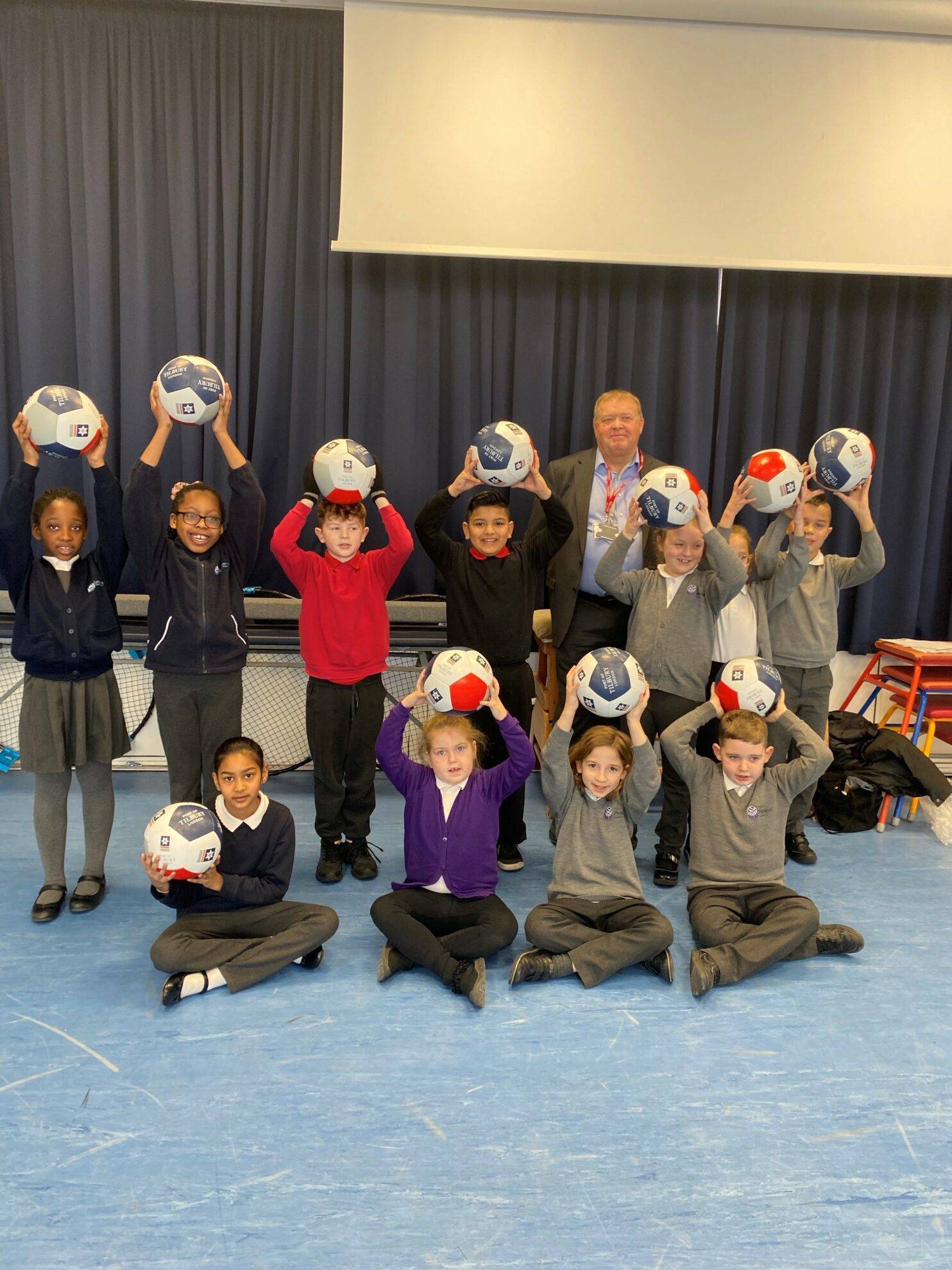 Local primary schools in Thurrock took part in a challenge to come up with a name for one of the Port of Tilbury's new Liebherr harbour cranes which will arrive into the port next month (March). The winning name, 'Giraffe' was the firm favourite with the port judging team, but they also awarded a runners up prize to the name 'Big Claw'.
The winner was Rebekah Oppong, aged 10, from Lansdown Primary Academy and Kitty North, aged 8, from Tilbury Pioneer Academy was the runner up. Peter Ward visited the winning schools to present the pupils with their prizes.
There were over 60 entries with 10 finalists chosen including the two winners who were all presented with Port of Tilbury footballs. As the winners, Rebekah and Kitty were given a model of the cranes as their prize and will be invited to the port when the crane has arrived, so they can see it for themselves.
Commenting on the competition, Peter Ward, Commercial Director at the Port of Tilbury said: "We have had a lot of fun working with the pupils from the local Thurrock schools on this competition. We loved all the creative names that the pupils came up with and we were very impressed that there were so many to choose from. We all felt that Rebekah and Kitty's name ideas were perfect for our new crane. We look forward to welcoming 'Giraffe' into the port next month."
 The new crane is a Liebherr LH150-M-HR and will work across the port. The crane is expected to be delivered to the port next month.
 14 February 2023                          -ends-