Port of Tilbury continues call for direct road connection onto Lower Thames Crossing
Wednesday 10th October 2018
Port of Tilbury continues call for direct road connection onto Lower Thames Crossing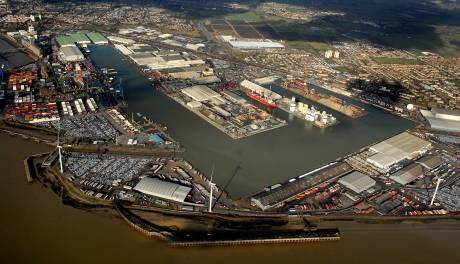 PRESS RELEASE
Issue date: immediate
Port of Tilbury continues call for direct road connection onto Lower Thames Crossing
As the 10-week statutory consultation for the Lower Thames Crossing (LTC) development consent order begins (10th October 2018), Charles Hammond, Chief Executive of the Forth Ports Group (owner of the Port of Tilbury), said:
"As the fastest growing UK port, it is crucial that this project enhances Tilbury's northbound and southbound connectivity.
"We remain committed to achieving a direct road connection off the proposed LTC Tilbury junction into the expanding port area.
"To that end, we will continue to play a full and constructive part in the development of the scheme as it is shaped over the coming months."
Support for a Tilbury link road:
Jackie Doyle-Price MP, Thurrock Council LTC Taskforce, the South East LEP, the CBI, the Essex Chamber of Commerce, London First, Unite-the-Union, the Port of London Authority (PLA) and global businesses like P&O Ferries and Frontier.
Improved road connectivity to Tilbury is supported by the conclusions of the Thames Estuary 2050 Growth Commission, is cited as a case study in the DfT's Port Connectivity Study, and in the PLA's 2035 strategy document, the Thames Vision. The National Networks National Policy Statement is supportive of improved road links to international getaways and areas of economic need.
Port of Tilbury:
Forth Ports Limited owns and operates Tilbury, alongside seven other commercial ports on the Firth of Forth and the Firth of Tay: Grangemouth, Dundee, Leith, Rosyth, Methil, Burntisland and Kirkcaldy.
Tilbury is the fastest growing port in the UK and number one for forestry products, paper, grain, recyclables and warehousing space, with a strong presence in cars, containers, cruise and ro-ro.
Since privatisation in 1995, the Port has invested nearly £2bn in its facilities. The Port and its tenants are in the middle of delivering a £1bn capital investment programme, 2012-20, which is set to deliver double business (32m tonnes) and triple direct employment (c9,000). 1 in 5 of the employed population of Thurrock. Further expansion to the 1,100 acre site is anticipated in the future.
Port of Tilbury and the 130 businesses based at the site are well placed to support the British economy following Brexit. With Authorised Economic Operator (AEO) status (customs and security) secure and new European-facing ferry capacity due to come on line in early 2020 through a new port terminal, Tilbury2, Tilbury anticipates growth through existing and new short-sea containerised and ferry services in the coming years.
10 October 2018
– ends –