Port of Tilbury reaches final of Rail Business Awards
Wednesday 21st November 2018
Port of Tilbury reaches final of Rail Business Awards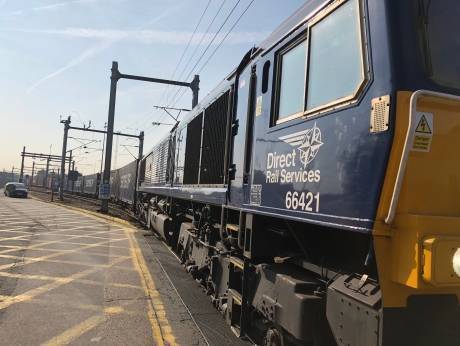 PRESS RELEASE
21 November 2018
PORT OF TILBURY REACHES FINAL OF RAIL BUSINESS AWARDS
Port of Tilbury, London's major port, has for the first time reached the final of the Rail Business Awards which is entering its 21st year. The port has been shortlisted in the Rail Freight & Logistics Excellence category along with two other companies. The award winner will be announced at a banquet dinner on 21 February 2019 in London.
Over the past two years, the port has reinvigorated its rail freight offering to introduce regular intermodal services to the Midlands and Scotland; create a dedicated bulk rail terminal, and is looking to establish a rail connection within their proposed new 152-acre deep-water port terminal, known as Tilbury2. With three rail terminals in the port and the Essex Thameside rail corridor already accounting for approximately 10% of the UK's rail freight traffic, the port is well positioned to provide sustainable and cost effective logistic solutions for customers.
Commenting on reaching the final, Peter Ward, Commercial Director (Port of Tilbury) said: "We are thrilled to be shortlisted for the Rail Business Awards. Through rail services, goods can quickly and efficiently be transported from the port around the country. At Tilbury we have focused on our rail freight offering over the past few years with the investment in our new bulk terminal and securing new rail services to the north including the recently announced Eddie Stobart service with London Container Terminal and a new two-year agreement with FM Conway to move volume through the bulk railhead. We also have a long term agreement with URM, the UK's leading glass recyclers to move glass cullet processed from their new recycling facility at the port by rail.
We are committed to providing sustainable and cost effective logistics solutions for our customers, aiding growth and competitiveness in the supply chain. We look forward to the award ceremony in February next year and wish everyone nominated good luck on the night."
Link to Rail awards website: www.railbusinessawards.com/railbusinessawards2019/en/page/home
November 2018
– ends –