Port of Tilbury to host community Open Day on 21 July
Saturday 21st July 2018
Port of Tilbury to host community Open Day on 21 July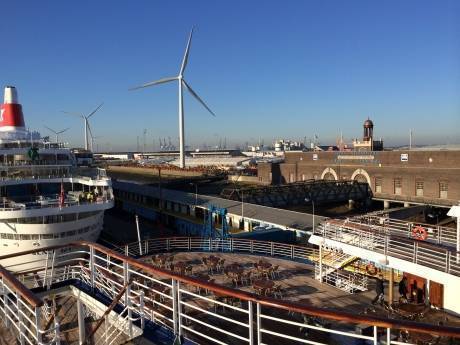 Following the success of the community celebrations last month to mark the 70th anniversary of the Empire Windrush arrival into the Port of Tilbury, the port will once again open its doors for a community Open Day on Saturday 21 July.
Held every two years, the free programme of events will run throughout the day and begin with the Tilbury Docker Procession at 10.30am leaving Tilbury Town Square on a walk to the London Cruise Terminal. The procession with the 16ft Docker puppet, dancers and music will have a carnival feel and a fitting start to the day.
Innovative arts company Teatro Container from the port town of Valparaiso in Chile will be setting up a pop up kitchen container at the Cruise Terminal where people can share heritage stories and traditions based around food.
Events on the day will appeal to all ages and include:
Vintage bus tours of port;
Historical tours of the cruise terminal;
Port of Tilbury Police;
Grade 2 listed railway station open;
Green room café and heritage displays
[NB: event flyer attached with this release for more info]
Paul Dale, Asset and Site Director from The Port of Tilbury said: "We always enjoy hosting community events at the port and at this bi-annual Open Day we get the chance to let people inside the port for them to see what goes on behind the gates! There are a lot of activities planned for the 21 July starting with the carnival style procession of the Tilbury Docker and I hope that everyone is able to come along and enjoy the day with us."
Media enquiries only: Debbie Johnston – debbie@sprengthomson.com / 0141 548 5191
Event enquiries: Lucy-Emma Harris – lucy@tott.org.uk