Port of Tilbury welcomes hundreds to its community Open Day celebrations
Tuesday 28th June 2022
Port of Tilbury welcomes hundreds to its community Open Day celebrations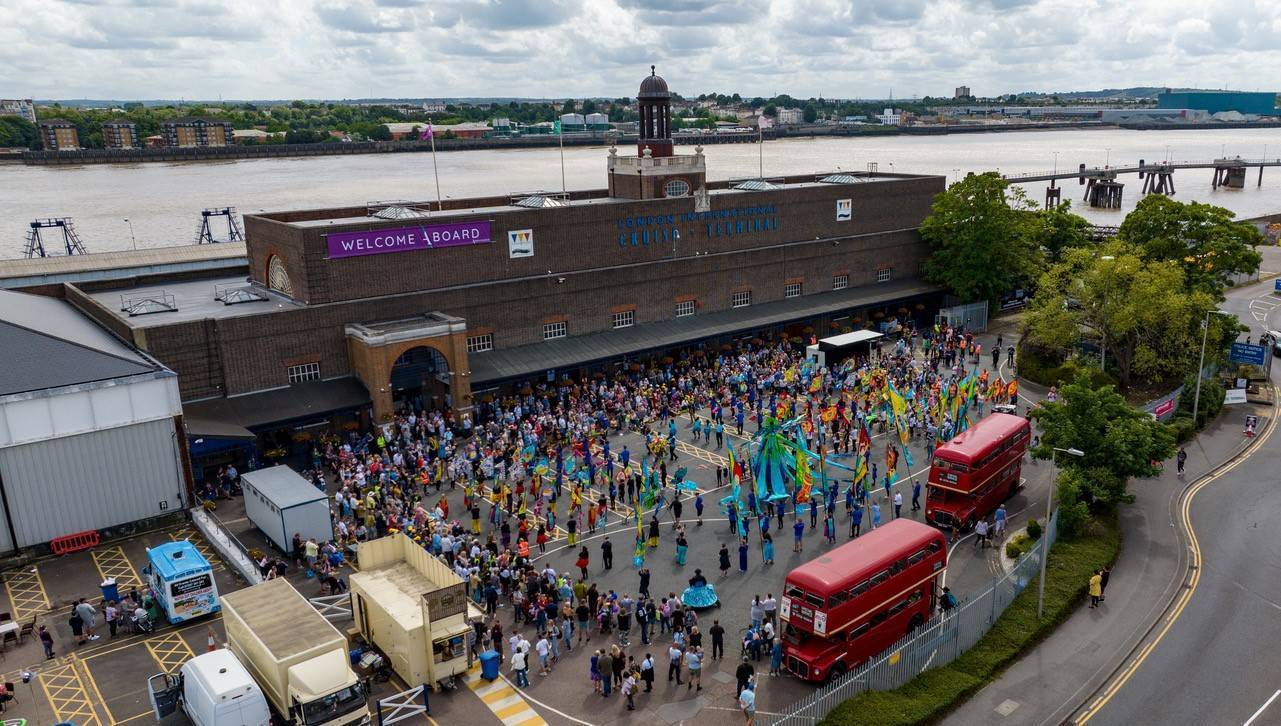 The Port of Tilbury's community Open Day, held on Saturday 25 June was a big success with hundreds of people coming along to the London Cruise Terminal for a day of celebration.
The programme of events which were free for all the family, proved very popular throughout the day including the vintage bus tours of the port which were fully booked and the heritage walks were also very busy. The family activities of crafts and football practice with Tilbury Football Club had very busy stands. Lots of people tried out the straddle carrier simulator with some of them amazing themselves at their capabilities of handling these specialist container moving machines.
There were some local characters arriving on the day too with a group of Mods arriving with their scooters which created a fantastic spectacle in the old railway station.  The wonderful Together Productions lifted the roof off the terminal with their voices and had everyone singing along together in their grande finale. The final of the Thank you Dance procession held its spectacular finale outside the Cruise Terminal.
Paul Dale, Asset and Site Director from The Port of Tilbury said: "It was a brilliant day on Saturday as the port opened its doors to the local community, our port teams and their families for a day full of activities and events. We were very pleased to see so many people on the day and we enjoyed giving the community a tour of the port. Some of the people who tried the straddle carrier simulator showed some real skills! I want to personally thank the community for coming along on Saturday."
 Jackie Doyle-Price MP and Board member of Tilbury on the Thames Trust said: "The local community here know how to put on a celebration! The events on Saturday were a pleasure to be part of and I know that many of the people attending the day had a brilliant time. The team at the port did a great job hosting the Open Day and my thanks to everyone who came along at the weekend."
27 June 2022                                              -ends-