Port of Tilbury's Chief of Police receives commendation for his work during pandemic
Wednesday 12th April 2023
Port of Tilbury's Chief of Police receives commendation for his work during pandemic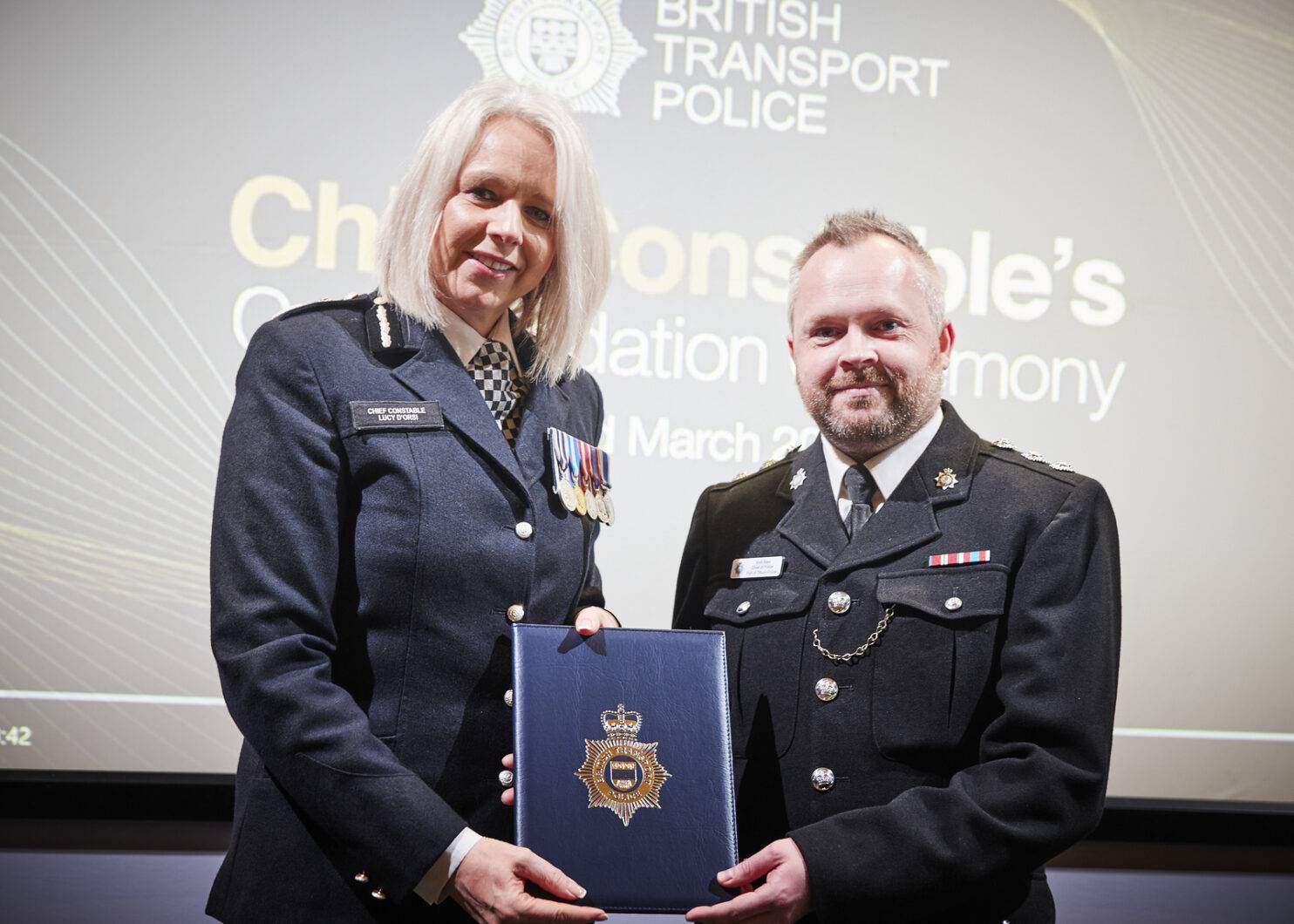 The Port of Tilbury's Chief of Police Matt Bass received a commendation from Lucy D'orsi CVO QPM, the Chief Constable of the British Transport Police at Drapers' Hall in the City of London for the role he undertook while working at British Transport Police during the covid-19 pandemic in 2020.
The commendation was presented to Matt and 21 colleagues for the care, dignity and respect the British Transport Police showed when deployed as part of the London Pandemic Multi Agency Response Team.
In April 2020 at the beginning of the Covid-19 pandemic the country was in lockdown and the national health service and Ambulance Service was extremely busy. The Pandemic Multi Agency Response team (PMART) was set up as part of London's response to Covid-19 deaths.
Along with his colleagues, Matt volunteered for this challenging role, attending many Covid-19 deaths in the community, gathering information to establish the circumstances of each death, preparing the body of deceased person so it could be safely recovered by undertakers, and supporting the bereaved families of those who had passed away.
 Commenting on the commendation, Matt Bass said: "2020 was a difficult year for everyone and I wanted to ensure that I supported in any way that I could. I volunteered for the response team and although it was a very difficult role during the height of the pandemic, it was important to me that we carried out our duty in a respectful and dignified way at all times. I am grateful for the commendation."
12 April 2023                        – ends –