Port of Tilbury's Chief of Police retires after 38-year police career
Tuesday 30th August 2022
Port of Tilbury's Chief of Police retires after 38-year police career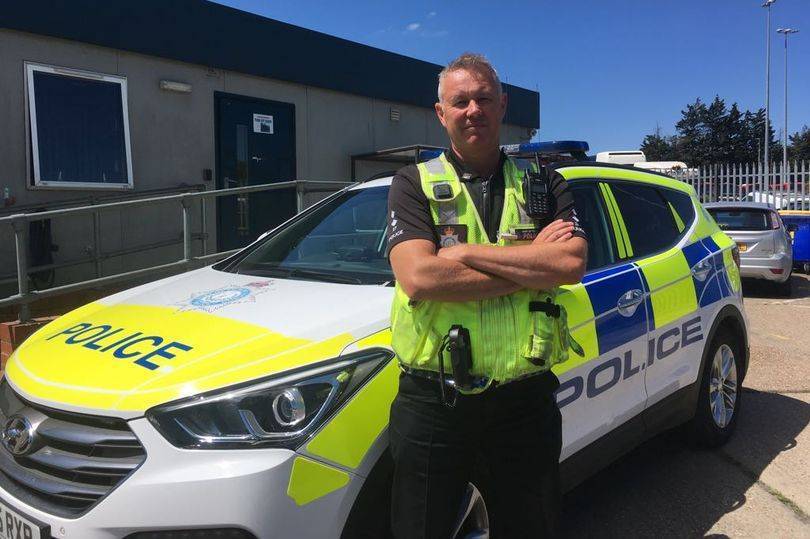 The Port of Tilbury's well known Chief Police Officer, James Poulain is retiring in September following a 38-year career with the police service.
After seven years of dedicated service to the Port of Tilbury, James is hanging up his handcuffs for the final time when he retires on 2nd September 2022.
James spent 31 years in the Metropolitan Police, concluding his time in the force as Inspector working within Taskforce on the Territorial Support Group, before joining the Port of Tilbury Police as its Chief Police officer in 2016.
Tilbury one of the UK's largest ports which manages a diverse range of activities from container cargo to cruise ships and James quickly forged strong and positive relationships with the port community and its stakeholders. James was instrumental in introducing the community policing model to the Port of Tilbury which enabled the force to share best practice in areas such as intelligence gathering, crime prevention and incident response creating a hostile environment for those who seek to be involved in criminality.
Paul Dale, Asset & Site Director at the Port of Tilbury said: "We have also enjoyed working with James over the past 7 years and I personally want to thank him for his solid support and dedication to the port. James' role across the port was wide and diverse but he always found time to be part of community engagement activities and was always keen to be involved at our open days and other community events.
James is a very popular colleague with his police team and our wider port community and he leaves behind a positive lasting legacy as he enjoys his well-earned retirement."
Commenting on his career, James Poulain, said: "It has been an absolute privilege to finish my policing career at the Port of Tilbury. With the support of the Tilbury Senior Management Team and the professionalism of my staff together we have had a major impact on reducing crime and making the Port a hostile environment for criminals. I would thank all the partner agencies who have assisted in this goal. Finally, I would like to pay tribute to all those officers who tirelessly commit themselves to front line policing."
The Port of Tilbury welcomes a new Chief of Police Matt Bass who joined the team in August from the British Transport Police where he served for 19 years finishing as head of recruit training for the force. Matt brings a wealth of experience from his previous Police service including, response policing, counter terrorism firearms policing, crime scene examination, civil protection, recruit training, and disaster victim identification.
Paul Dale said: "We warmly welcome our new Chief of Police, Matt Bass who has joined us and is settling into his new role. It is an exciting time for the Port of Tilbury as we continue to invest and grow to support customer demand. Our police team provide a vital service for us both within the port and in the wider community."