Skills Development Award win for Forth Ports
Friday 1st March 2019
Skills Development Award win for Forth Ports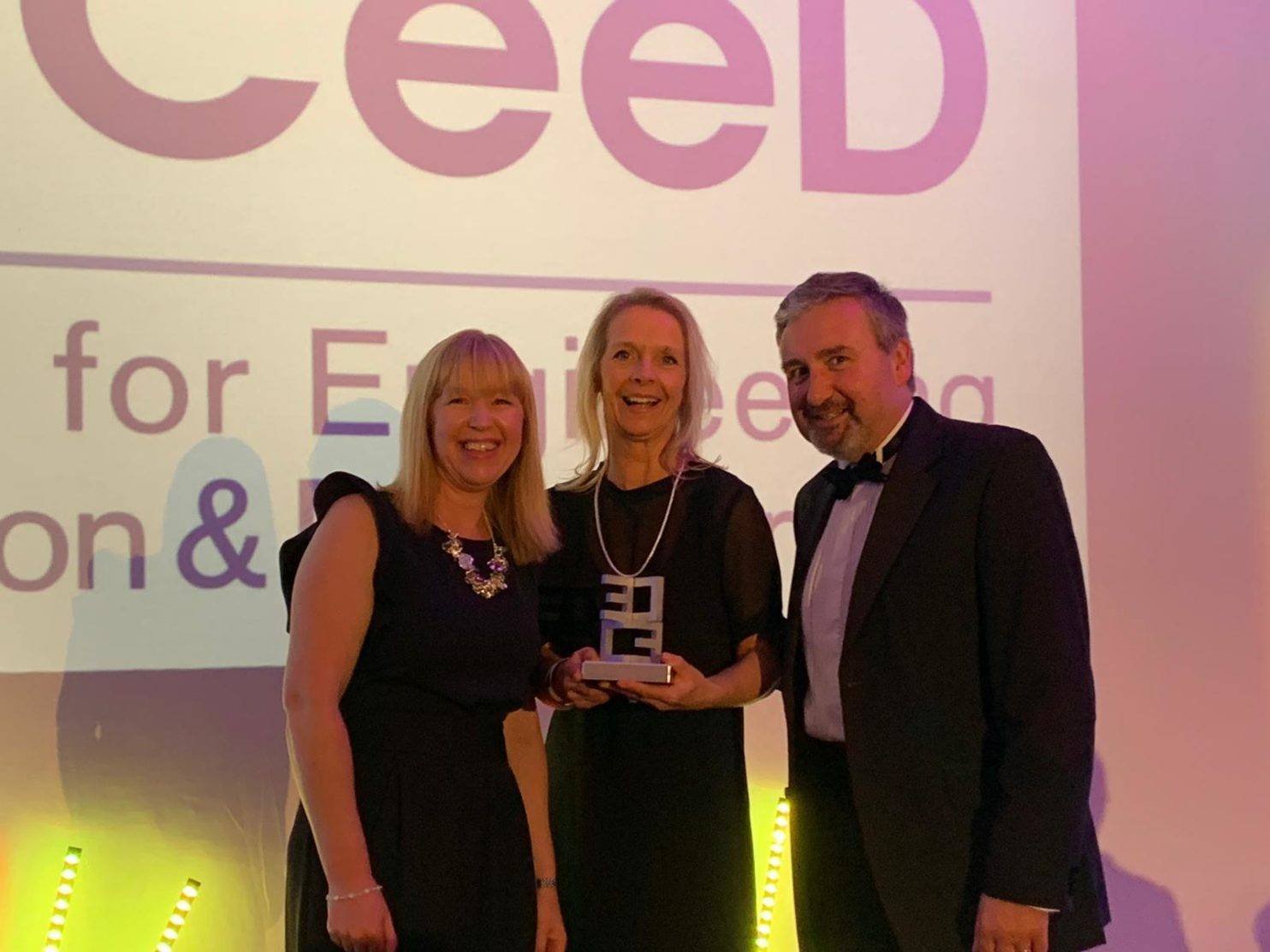 Forth Ports scooped an award at the inaugural CeeD (Centre for Engineering Education and Development) Industry Awards 2019 last night at the Hilton in Glasgow (28 February).
The port group, which operates eight ports across the UK and employs over 1100 people, won the Skills Development Award for the first time. These inaugural awards recognise and celebrate the achievements of some of the best established businesses in Scotland, along with the rising stars in the industry.
The judges were impressed with the commitment that Forth Ports places on the development and the investment in its people. Through a bespoke Logistics Academy in Tilbury and a newly built Skills and Business Centre in Grangemouth, the company delivers an end to end employment lifecycle of training and skills development opportunities for its employees.
Forth Ports has embraced Modern Apprenticeships across a full suite of disciplines and is the only recognised provider for the Port Operations Modern Apprenticeship in Scotland recently partnering with CalMac ferries to support the training of their new Port Operator apprentices.
The business also focuses on opportunities for young people through Schools Discovery Weeks and placements that are recognised at Scottish National 4/5 level within the curriculum along with undergraduate internship programmes. These provide opportunities for young people to explore the world of work and develop the skills, understanding and confidence to support their ongoing career choices and development.
The company also supports skills and training within the community to promote the logistics industry and enable wider local skills development through the Department of Works and Pensions, focusing on tailor made Work Ready Programmes. In Tilbury they now have a Technology Suite housing two simulators that are used to re-skill or up-skill veterans into work through the Tilbury on the Thames Trust and develop in-house plant operation skills.
Over the last three years Forth Ports has invested significantly in developing the leadership capacity and capability to support the growth of their leadership community. A top down approach was adopted to ensure that the leadership capability was in place to support a cascade of ethos, approach and skills to enable the business agenda for growth.
Celebrating the CeeD award success, Jackie Anderson, Group HR Manager said: "We are thrilled to win this CeeD award for the first time. We are committed to the learning and development of all our employees, to help them succeed in their current roles and achieve the personal and professional growth to help maximise their potential'.
Employee development is key to the way we do our business through ensuring our organisation has the long-term skills, professional competence, and leadership necessary to achieve our ambitions for the future. This award testament to the hard work of many people across the business and my thanks go to the training teams who have contributed to this success."
1 March 2019                         -ends-