Tesco moves low carbon rail operation to Port of Tilbury
Tuesday 21st December 2021
Tesco moves low carbon rail operation to Port of Tilbury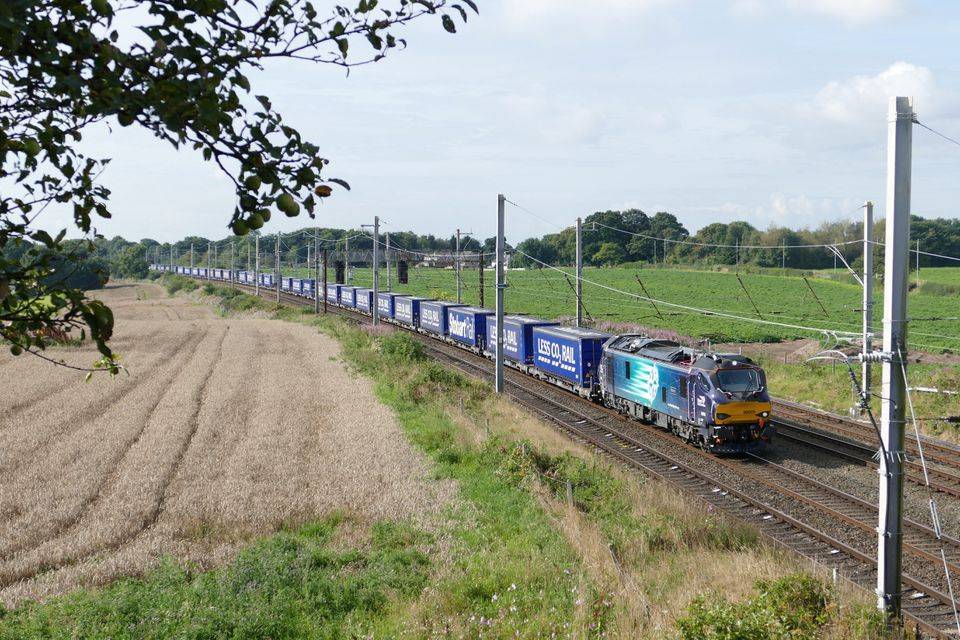 Tesco has moved its rail operation to the Port of Tilbury as part of its drive to find greener and more resilient delivery options. The new 'chill' train service comes hot on the heels after the UK's largest retailer committed to increase its use of trains to distribute products by almost 40%, in an effort to keep its supermarket shelves stocked
The new seven-day-a week service rolls out of the Port of Tilbury twice each day heading to Coatbridge in Scotland with its cargo of chilled Christmas food destined for Tesco's Scottish supermarkets.
The 32 refrigerated containers onboard contain thousands of UK grown onions, potatoes, carrots, sprouts and broccoli which are in high demand at this time of year throughout the festive season.
The daily service will take at least 17,000 containers off the road each year, saving 7.3 million road miles and nearly 9,000 tonnes of CO2 emissions
The service safely delivers chilled food products for onward distribution to stores and with pressures on the supply chain at this busy time of year, rail is a reliable and low carbon delivery option, particularly for vital goods like food and drink.
The Port of Tilbury has had a 10-fold increase in its rail freight traffic during 2021 with further growth expected in the years to come. The port has invested significantly in the creation of new and enhanced rail terminals creating capability to load / unload the longest trains on the national network, with trains operating to south Wales, the North West, The Midlands and Scotland supporting the retail, e-commerce, food and drink markets. The port also has two dedicated bulk rail terminals for movements of construction materials.
Commenting on the new chill train service for Tesco, Charles Hammond OBE, chief executive of Forth Ports (owners of the Port of Tilbury and Tilbury2), said:  "Moving goods by rail is the solution to greening logistics in the UK. This new chilled goods train will help Tesco deliver their aspiration to move more goods by rail in the coming years, with Tilbury as a central supply chain partner.
"Rail traffic at our ports has increased tenfold this year alone and we are expecting annual growth in rail to continue to 2030. At Tilbury, in the last two years, we've enhanced our rail capability considerably by building new rail terminals and barge loading facilities across the port to enhance our customers' low carbon delivery options."
Jason Tarry, Tesco UK and ROI CEO said: "We've been using rail to transport our goods since 2008 and this new service reflects our continuing commitment to rail which has clear advantages for our business, our customers and the planet. Our rail service will be an important part of our efforts to deliver a fantastic Christmas for our customers but the journey doesn't stop here as we continue to increase the number of containers we transport by rail as part of our commitment to reach net zero emissions in our operations by 2035."
– ends –