The Port of Tilbury celebrates Windrush 75
Friday 23rd June 2023
The Port of Tilbury celebrates Windrush 75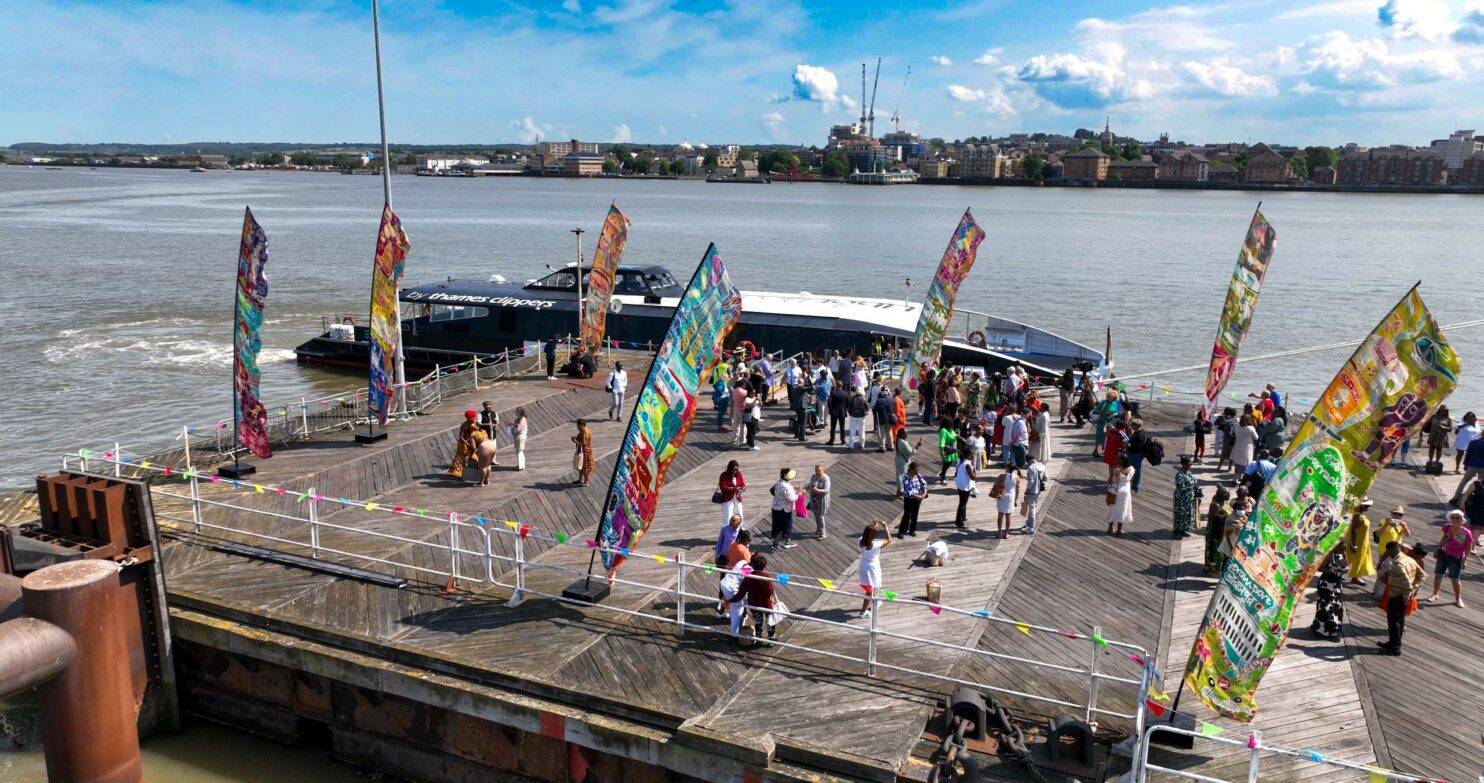 On National Windrush Day, the Port of Tilbury held a fantastic day of celebrations in the London Cruise Terminal to mark the official day where 75 years ago on the 22 June, the port played a significant role for the Windrush generation as their arrival point into the UK from their long voyage on board the Empire Windrush.
This year, the port celebrated Windrush Day with a day of activities for local schools and the community. Invited guests from the Windrush community, boarded a Thames Clipper from London and travelled to the Port of Tilbury where it docked at the exact location that the Empire Windrush came in on 22 June 1948, allowing a generation of people to move through the Cruise Terminal on Tilbury's riverside to start a new life in the UK.
On arrival a local steel pan band welcomed passengers as they stepped ashore where they enjoyed a Caribbean tea dance with the Ageless Teenagers before they boarded the clipper back for a relaxing for the boat trip back up the river to London.
Paul Dale, Asset and Site Director from The Port of Tilbury. Paul Dale commented: "We held the perfect celebration to mark National Windrush Day. Our historic London Cruise Terminal has played an important part in the community since it was built the 30s and we were pleased to be able to host this wonderful event with Thames Clippers to mark this year's Windrush Day. We all had a brilliant time."
 22 June 2023                                    -ends-