The Port of Tilbury marks National Windrush Day 2022
Wednesday 22nd June 2022
The Port of Tilbury marks National Windrush Day 2022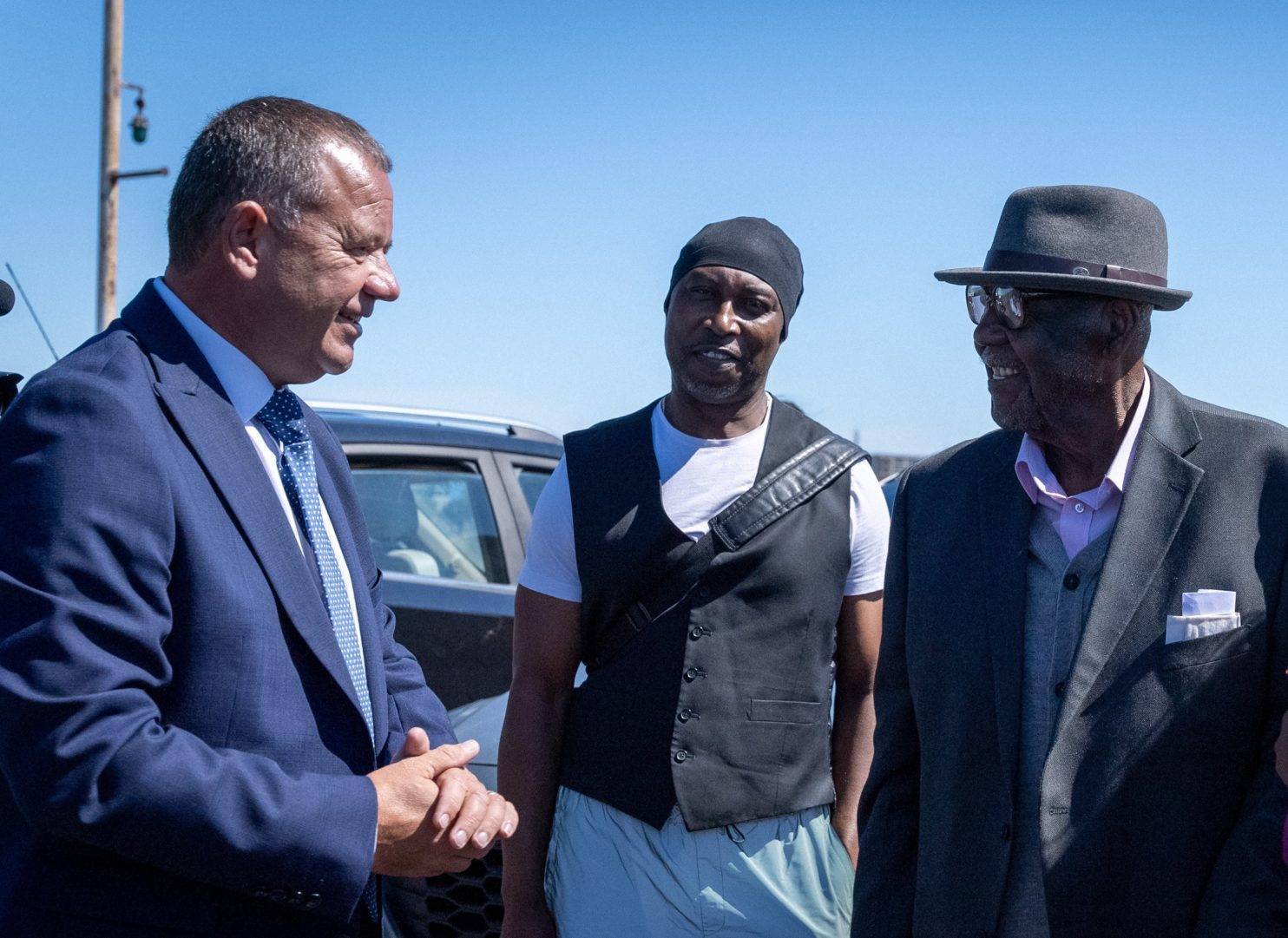 On National Windrush Day, the Tilbury on the Thames Trust in partnership with the Port of Tilbury held a celebration in the London Cruise Terminal to mark the official day where 74 years ago on the 22 June, the port played a significant role for the Windrush generation as their arrival point into the UK from their long voyage on board the SS Empire Windrush.
This year, the Trust celebrated Windrush Day by bringing people by boat down the River Thames to the Port of Tilbury following the unveiling of the new Windrush monument at Waterloo Station. The Thames Clipper boats docked where the MV Empire Windrush came in on 22 June 1948, allowing a generation of people to move through the Cruise Terminal on Tilbury's riverside to start a new life in the UK.
Guests on board the Thames Clipper included the Rt Revd Rose Hudson-Wilkin, Bishop of Dover and the Bishop in Canterbury; actress Dona Croll; Alford Gardner and John Richards from the Windrush Foundation who were all treated to a lunch with onboard entertainment provided by Pegasus Opera, as guests were transported to The Port of Tilbury.
On arrival a local steel pan band welcomed passengers as they stepped ashore, with Windrush inspired poetry readings, displays, storytelling and Evewright's Walkway of Memories to view before they boarded the clippers back for a relaxing for the boat trip back up the river to London.
The group were met by Thurrock Councils's Cllr Coxshall and Paul Dale, Asset and Site Director from The Port of Tilbury. Paul Dale commented: "Today was a perfect celebration to mark National Windrush Day. Our historic London Cruise Terminal has played an important part in the community since it was built the 30s and we were pleased to be able to host this wonderful event with Thames Clippers to mark this year's Windrush Day. Tilbury is proud of its connections with the Empire Windrush and we look forward to marking the 75th anniversary next year."
 Tilbury on the Thames Trust was awarded funding to host the events and activities today. Communities Minister, Kemi Badenoch MP said: "The Windrush generation have had – and continue to have – a profound impact on Britain's social, cultural and economic life and their legacy means so much to so many. As a first-generation immigrant myself, I understand personally how important it is to highlight how much we welcome and celebrate the contributions made by those who choose to make Britain home. I'm so pleased that our funding of events like The Port of Tilbury and others up and down the country, can help everyone remember the leading role the Windrush generation have played in the making of modern Britain"
 22 June 2022                                    -ends-