Transformational Forth Green Freeport bid is shortlisted and moves a step closer to creating a green growth corridor
Friday 13th January 2023
Transformational Forth Green Freeport bid is shortlisted and moves a step closer to creating a green growth corridor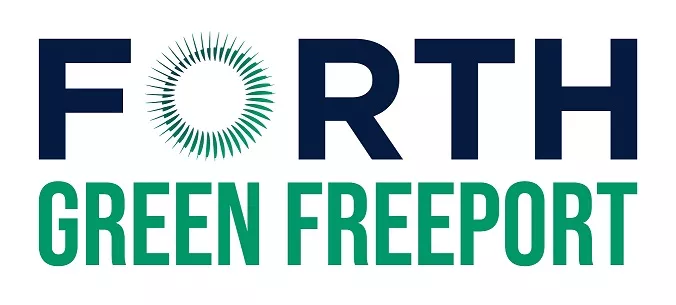 Following today's (13 January) green freeport shortlisting by the Scottish and UK Governments, the private-public bid consortium behind the transformational bid for a Forth Green Freeport (FGF) reacted to the positive news.
The FGF proposal will generate up to 50,000 new green jobs and act as a catalyst for new green technologies and renewable energy manufacturing which will make a significant contribution to the re-industrialisation of Scotland. The bid will unlock £6 billion of private and public investment into productive and resilient industries including sustainable fuels, offshore wind manufacturing (including floating wind), shipbuilding, air transport and seaport fast-moving logistics.
The proposal will generate a £4 billion boost in GVA (Gross Value Add) to Scotland's economy and accelerate the country's Just Transition to meet Net Zero targets by providing investment incentives to deliver greater inclusive growth centered on fair work practices.
Charles Hammond OBE, Chief Executive of Forth Ports and lead Forth Green Freeport bid partner with sites at Leith, Grangemouth, Rosyth and Burntisland, welcomed the shortlisting by the Scottish and UK Governments:
"Today's shortlisting is great news for Scotland, for new green jobs and for the country's drive to net zero.
"Together with our consortium partners, our bid will re-industrialise the nation and create large scale economic development. Our green freeport will accelerate investment and generate 50,000 new green jobs by acting as a catalyst for new technologies and renewable energy manufacturing. This has the potential to unlock £6 billion of private and public investment for Scotland and create new training facilities, factories, logistics parks, rail, freight and fuel terminals and to enhance our creative industries.
"The benefits of trade will be spread widely into the communities that need it the most, through the establishment of a green growth investment corridor creating tens of thousands of jobs in low carbon logistics, renewable energy, green manufacturing and alternative fuels. These new jobs will not just be in Grangemouth, Leith and Rosyth, but in Glasgow and Edinburgh; the Lothians, Stirling and Falkirk; Dunfermline and Burntisland; and across the UK."
The Forth Green Freeport consortium is a private and public partnership that includes: Forth Ports; Babcock; INEOS; Edinburgh Airport; Scarborough Muir Group; Falkirk Council; Fife Council; and The City of Edinburgh Council.
The bid's strategically located tax and customs sites span 550 hectares in Grangemouth, Leith, Rosyth, Burntisland and Edinburgh Airport. This will increase trade through Scotland's sea and air gateways and support the growth of trading businesses across the Firth of Forth and at sites spread north, south and west of the estuary. These locations are at the heart of Scotland's international trade, with goods representing 30% of Scotland's Gross Domestic Product (GDP) flowing through Grangemouth alone.
Cllr Cecil Meiklejohn, Leader of Falkirk Council, said: "The Forth Green Freeport bid is underpinned by a set of social values that includes inclusivity, combatting of illicit activity, anti-trafficking and safety and security of both goods and people.
"Falkirk Council is delighted that the Forth Green Freeport Bid has been successful and looks forward to working with the UK and Scottish Governments and other partners to ensure that the Green Freeport brings forward not only inward investment but real benefits for our communities. We are particularly pleased that the Forth Green Freeport Bid commits not only to Net Zero by 2045, but to both fair work principles and a skills fund for the benefit of local people."
Cllr Altany Craik, Spokesperson – Finance, Economy & Strategic Planning, Fife Council, said: "Fife Council welcome Government commitment to the Forth Green Freeport Designation and look forward to continuing close working with all including Forth Ports to deliver the jobs, investment and economic outcomes that can now be realised for Fife. The opportunity to reindustrialise the Forth sustainably and to harness the strategic employment and investment opportunities along our Fife Forth coast will enable all parts of Fife and in particular Mid Fife, to benefit economically."
Cllr Cammy Day, Leader of City of Edinburgh Council, said: "Forth Ports' bid to become a Green Freeport has been approved by the Scottish and UK Government. A Freeport will be positive for the north of Edinburgh and our economy as a whole. Our long-term investment in the tram extension to Newhaven is already unlocking this part of the city for long-term development and regeneration. Plus, our £1.3 billion green vision for Granton Waterfront is creating a brand new coastal community, with jobs and thousands of net zero homes.
"By progressing the vision for a Green Freeport at the Port of Leith and a customs site at Edinburgh Airport, we could unlock a whole east-west corridor of net zero economic growth. But it's important that this is sustainable change and inclusive – we want to see the project provide pathways into work and learning for disadvantaged young people from the area. I've made it clear that we need fair work, fair opportunities, the living wage, a unionised workforce and community benefits as central to the delivery of this project going forward and I look forward to working with Forth Ports and the Scottish Government to make this happen."