The Port of Tilbury is located on the Lower Thames and is the largest port on the river, handling over 20 million tonnes per annum.
As a statutory port authority in its own right, we can offer a wide range of services for our customers.
The Marine department offers a 24/7 service, giving the ability to arrive and depart when required.
The port has a wide range of berths with the ability to handle almost all cargo types.
The impounded dock offers 47 berths with the ability to take vessels up to 10.5m draft, whilst the 7 river berths can take up to 12.5m draft vessels.
The locks are able to accommodate vessels of panamax size, and offer the option of 3 different lock options depending on size.
Short and long term laybys are also available, as well as berths for project cargo and construction.
Emergency Contact
Call Port of Tilbury Police on +44 (0)1375 846781
Give your location, nature of emergency and assistance required: Police, Fire, Ambulance.
Port police will send their response unit immediately and call outside Emergency Services who will be met at main gate and escorted to scene.
If 999 is dialled from a mobile you will be connected direct to outside Emergency Services. Please call Port Police on +44 (0)1375 846781 and advise them as soon as possible afterwards.
Useful numbers
Port Health
+44 (0)1375 842663
Border Agency (Customs)
+44 (0)1375 853223
Port of London Authority (Reception)
+44 (0)1474 562200
Port of Tilbury (Reception)
+44 (0)1375 852200
Seafarers Centre
+44 (0)1375 850454
Tugs (Svitzer)
+44 (0)1474 258361
Tugs (Kotug)
+44 (0)1375641288
Tilbury Taxis
+44 (0)1375 855555
Key Contacts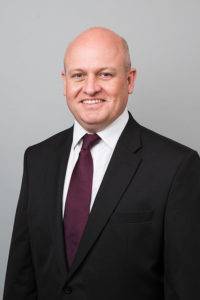 Geoff Holland
Harbour Master Tilbury
Port of Tilbury London Limited
Leslie Ford House
Tilbury
Essex
RM18 7EH
Tel: +44 (0)1375 852200
Lock office Tel: +44 (0)1375 852456 (24/7)
VHF Ch 4 (24/7)
Whilst manoeuvring within the dock, Channel 04 VHF should be used.  Call Sign: TILBURY CONTROL
Listen for the Duty Harbour Master's instructions and advice re: change of…
Orders
Request permission:

To leave the berth and advise when all fast on the berth
To launch a lifeboat for drill purposes
To hold an engine trial

When having a drill of any kind
Report pollution observed or caused by own vessel
Any accident or incident
Current Weather in the Port of Tilbury