Port of Tilbury hosts The National Lottery to reveal HMT Empire Windrush sculpture
Wednesday 1st November 2023
Port of Tilbury hosts The National Lottery to reveal HMT Empire Windrush sculpture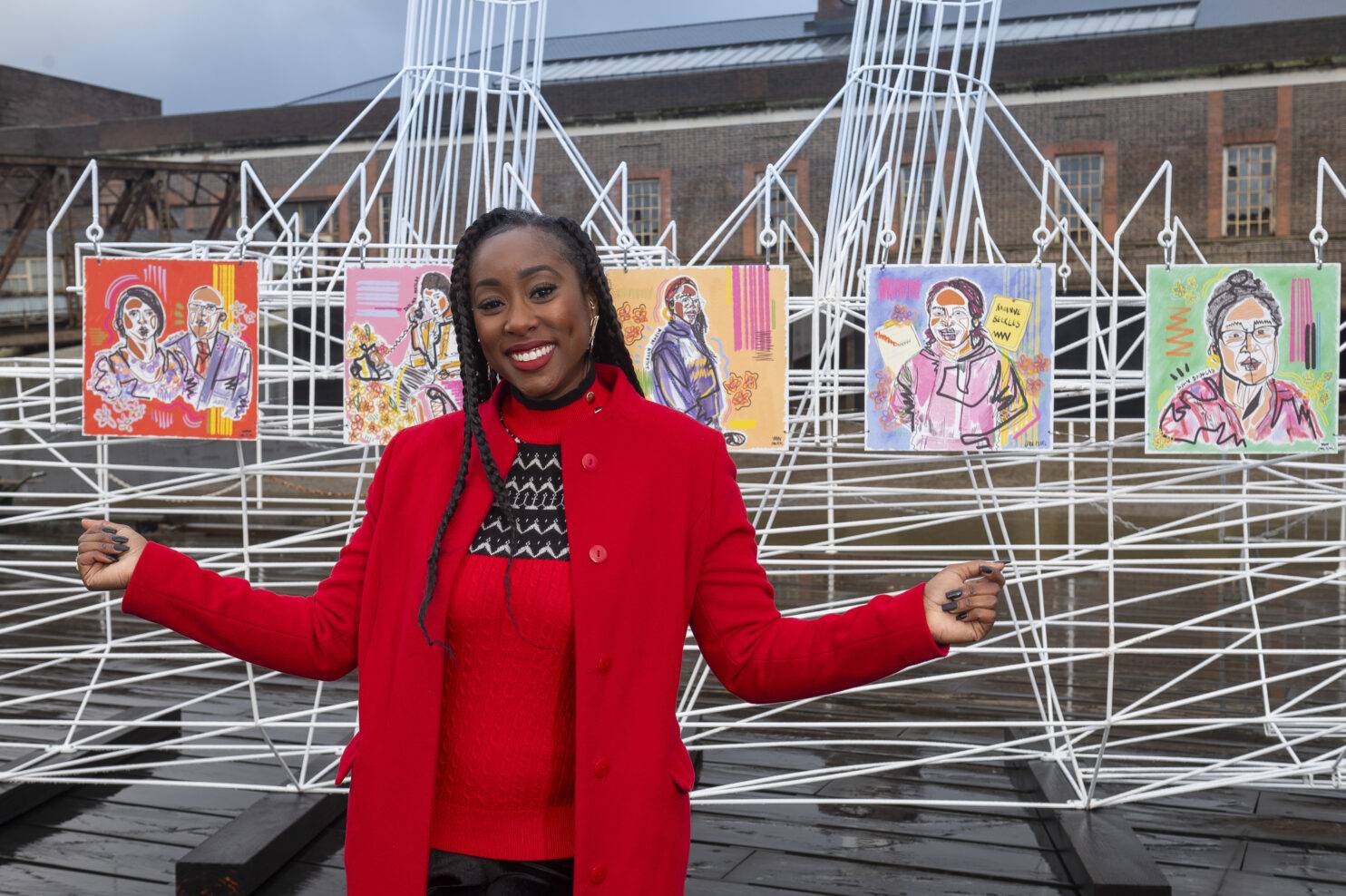 On the 30th October we had the honour of hosting the National Lottery to showcase their new HMT Empire Windrush wireframe structure created to celebrate Black History Month and Windrush 75.
The National Lottery raises more than £30 million every week for great causes across the UK, and this year, awarded £1.2 million of this to 140 community groups commemorating Windrush 75. This month they celebrated with a showcase of a wireframe recreation of HMT Empire Windrush right where Windrush arrived at the Port of Tilbury.
The structure which is called 'The Life We Hold' was created by Liam Hopkins of Lazerian Studios, in collaboration with abstract artist and creative designer Jade Pearl. The design incorporates portraits of five individuals who have been able to do amazing things for the Windrush generation with funding from The National Lottery.
The team at The Port of Tilbury were privileged to host this event with singer and presenter Scarlette Douglas revealing the amazing structure on our docks, alongside representatives from the various beneficiaries of the National Lottery Funding.
This year we have pulled out all the stops to recongise the 75th anniversary of Windrush and we continue to support anyone who wishes to do so.