Tuesday 21st November 2023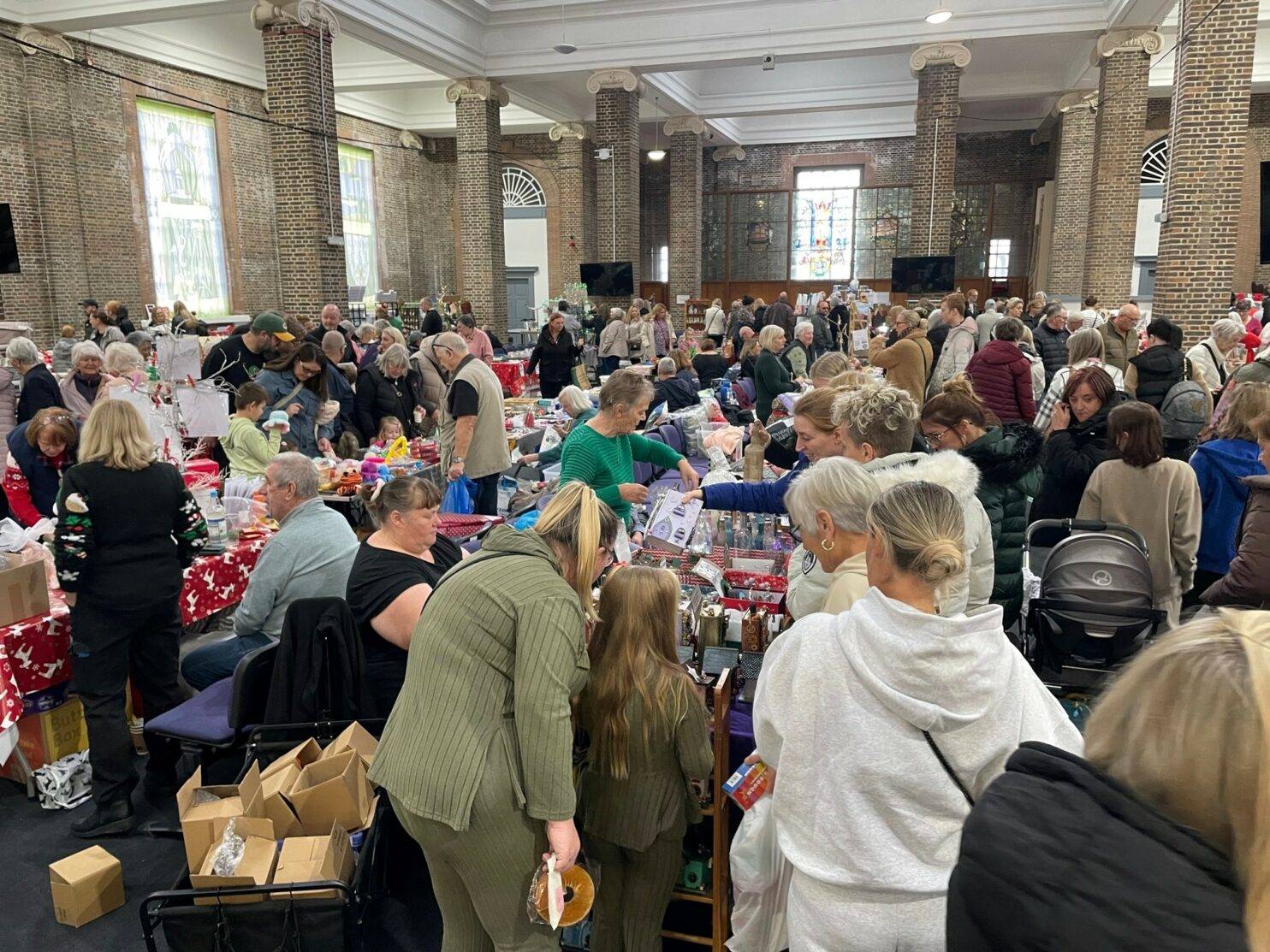 As Christmas fast approaches, the London International Cruise Terminal in Tilbury held its Christmas Fair for the community at the weekend (19 November). The event, which is in its third year, has grown from strength to strength showcasing the talents of over 50 stall holders, each contributing to the festive atmosphere with an array of beautifully handcrafted items.
The Christmas Fair is well supported by local crafters, with many of the stall holders based in the Thurrock area. The hundreds of visitors who came along were treated to a treasure trove of handcrafted gifts, from exquisite decorations to unique, locally made items. The fair not only provides a platform for these talented crafters but also fosters a sense of community pride in supporting local businesses.
The Tilbury Riverside project added to the holiday cheer serving complimentary coffee, tea, sherry and of course mince pies. The atmosphere was very jolly with hundreds of local people coming along to catch up and enjoy the festivities.
Paul Dale, Asset and Site Director from the Port of Tilbury said: "The Christmas fair raised over £1500 which will benefit both the Tilbury Riverside Project and St Luke's Hospice. This fantastic achievement reflects the power of community, kindness and the shared commitment of making a positive impact in our local area.
"This year's fair went beyond the joy of gift-giving, it embraced the spirit of giving back to the community. The raffle for St Luke's Hospice proved to be a resounding success. It was fantastic to see the generosity and the enthusiasm people had for supporting a local cause."
The London International Cruise Terminal proved to be an ideal venue for this festive gathering and The Port of Tilbury are already setting their sights on expanding the event even further next year. With the overwhelming support from the community and the success of the fair in its third year, they hope to make it an even more integral part of the Christmas season in Tilbury.
St Luke's Hospice is a local charity dedicated to providing compassionate care and support for individuals facing life-limiting illnesses and their families. The success of the Christmas Fair's charity raffle contributes directly to the vital services offered by St Luke's Hospice in the Thurrock area.